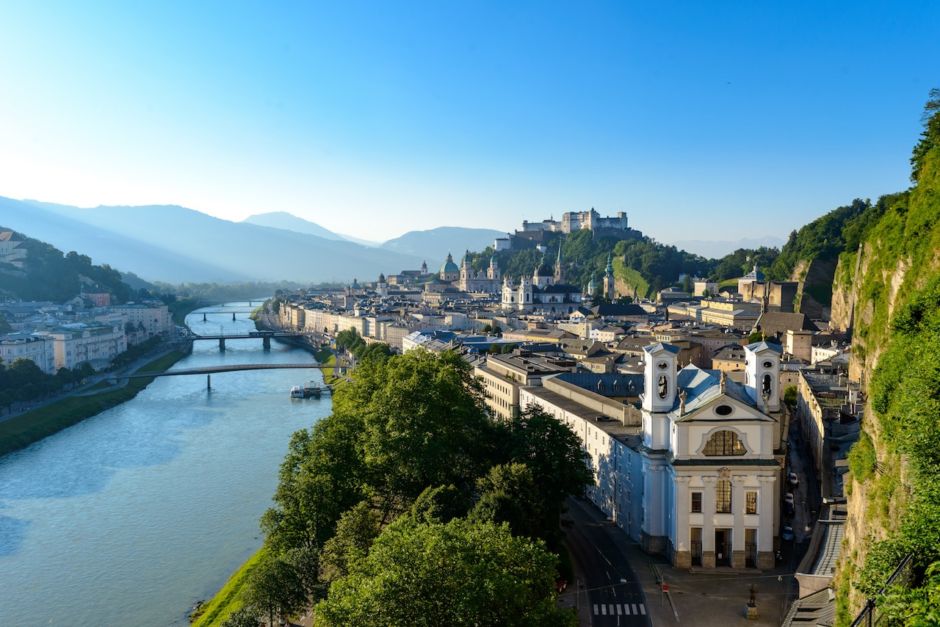 Whatever you're looking for in the Alps, you're pretty much guaranteed to find it in these 11 itineraries.
Europe's highest mountain range — spanning a whopping 750 miles — naturally holds every kind of adventure one could possibly think of. The Alpine valleys of Germany, Austria, and Switzerland still hide idyllic villages where cheesemaking and woodworking reign supreme. Bustling cities like Zurich, Salzburg, and Munich mean world-class experiences at the foot of Mother Nature's best work of European art.
But keep in mind that a trip to the Alps is all about who you are. These mountains, villages, and cities can hold whatever you want them to hold — which itinerary will you choose?
-1- Town And Country
Touch down in any buzzing Alpine city and you'll be surrounded by snowcapped Alps, teeny villages, and bucolic landscapes spreading out into the horizon.