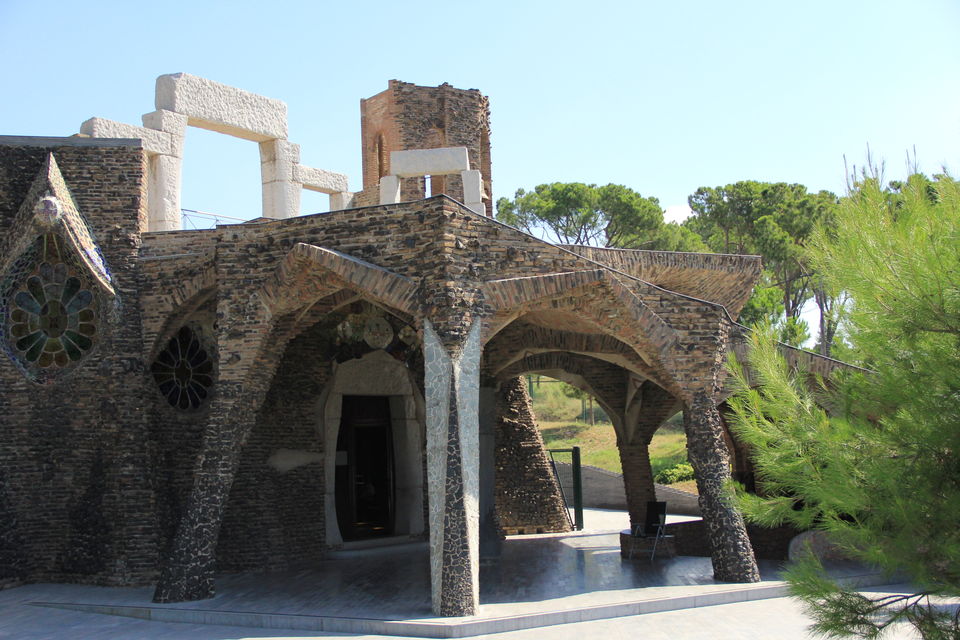 Annually, about four million visitors come to beautiful and unusual Barcelona, to admire it and take a memorable photo. Incredibly amazing architectural buildings and creations of the great Gaudi are everywhere. Due to their uniqueness and beauty, they are included in the list of cultural heritage of UNESCO. Let's have a closer look at them:
Casa Vicens Gaudí
Casa Vicens House is the first significant work of Antoni Gaudi, built by the order of the owner of the ceramic tile and brick factory Manuel Vicens i Montaner. Inspecting the future construction site, Gaudi discovered a giant blossoming palm, surrounded by yellow flowers – marigolds. All these motives Gaudi included in the design of the house. Since the house is a private domain, it is closed to visitors.
Güell Palace
Güell Palace is the next large-scale project.