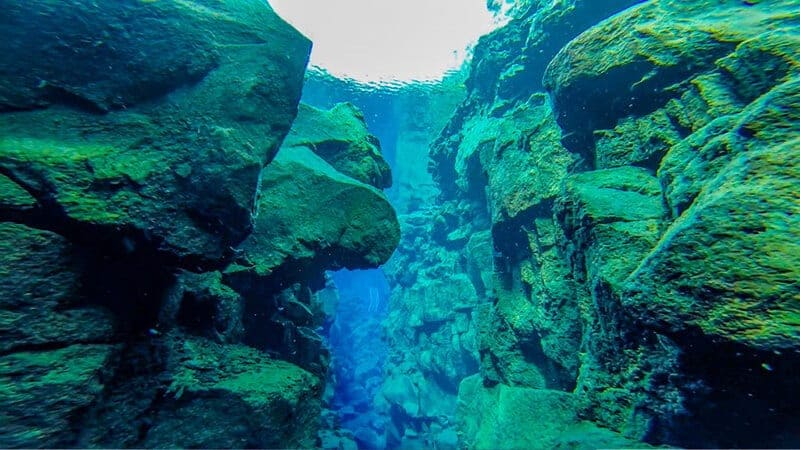 Scuba diving Iceland's Silfra crevasse is an extreme adventure due to the cold temperatures, but it's worth the experience for those brave enough to do it.
I look down into Iceland's Silfra crevasse and I can feel the chill of the pristine glacial water drifting up toward my face. The water is crystal clear and I can see the jet black lava stone bottom 70 or 80 feet beneath the surface. A bucket list moment had finally arrived. I was diving in Iceland. It was time to plunge into some of the coldest and clearest water in the world.
Diving into the Silfra Iceland
When regular people dream of vacations they think of sunny beaches, warm weather and relaxation. Then there are scuba divers.
I have been a licensed scuba diver for the better part of my life.