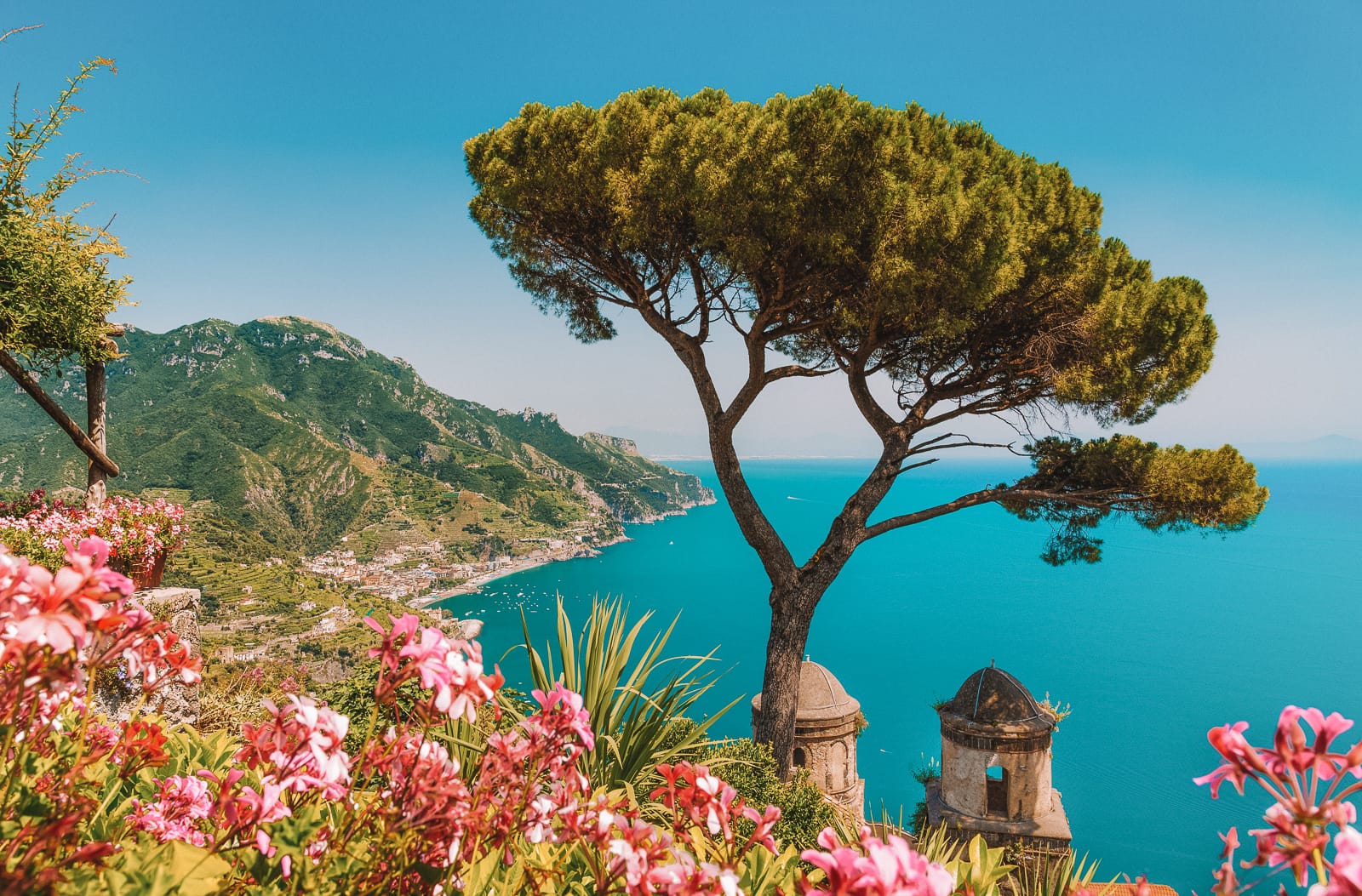 To say that the Amalfi Coast of Italy is beautiful is something of an understatement!
Oh, and don't get me started on the weather too! While some of us are sat at home, scratching our heads in disbelief at summer snow/hail and wondering why we still need coats in the middle of summer, the Amalfi Coast of Italy seems to just be basking in what seems like perpetual summer sunshine.
Then there are those colourful villages homes, staggered on terraced cliffs, fragrant lemon groves, delicious freshly made Italian food and turquoise waters – all of which are pretty much guaranteed to make you fall in love instantly with not just the Amalfi Coast but Italy as a whole.
But here's the thing, the Amalfi Coast isn't just one spot! It's a collection of lots of different towns and villages – each of which has it's own unique character and appeal and so you kinda need to decide A.) where to base yourself in the Amalfi Coast when you visit and B) which other places to see during your time in the Amalfi Coast.
Source: 12 Beautiful Places In The Amalfi Coast Of Italy That You Have To Visit