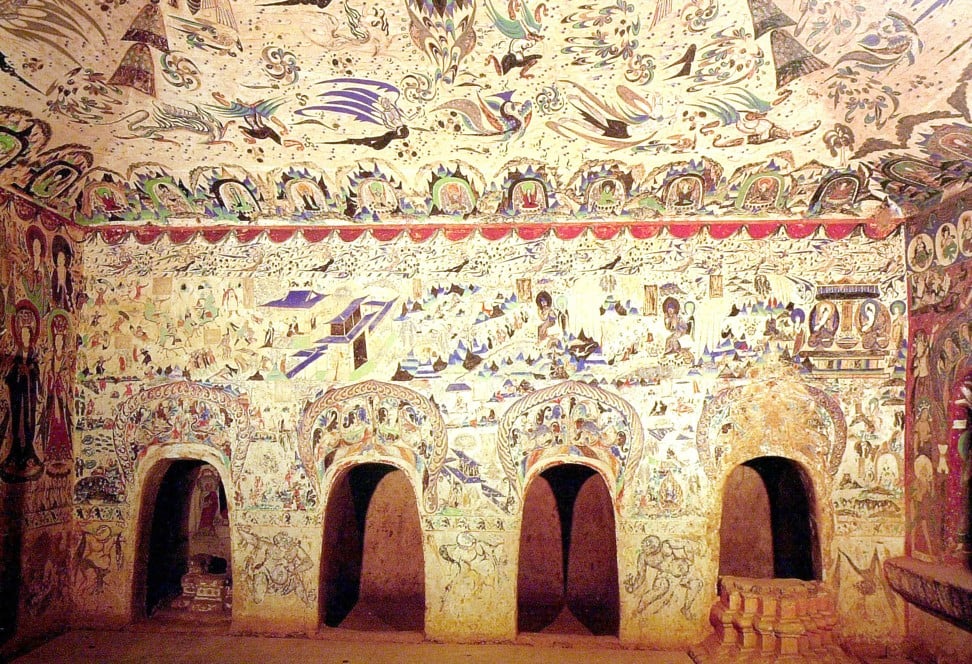 To judge by the art on the walls of China's Mogao Caves, music was central to the lives of the Buddhists who painted them. Seeing their murals prompted Hong Kong musicians to form a group to bring alive the music of Dunhuang
The first time Felissa Chan Wan-in saw one of the most iconic paintings in the ancient Mogao Caves in Dunhuang, northwest China, the young musician was struck by an inexplicable feeling of transcendence. Tears started welling up in her eyes.
"I don't know what exactly it was, but I just felt touched and wanted to cry," says the 24-year-old pipa player. Also known as the Chinese lute, the ancient instrument features prominently in the cave paintings, created by Buddhist pilgrims between the fourth century and the 14th century.
Inspired by her experience, Chan and 10 fellow musicians who were on the same trip – all students or graduates of the Hong Kong Academy for Performing Arts – recently formed an ensemble dedicated to playing music of China's Tang dynasty (618-907).
Read more from source: Inspired by Dunhuang cave paintings, new musical group is on a mission to revive ancient Chinese tunes