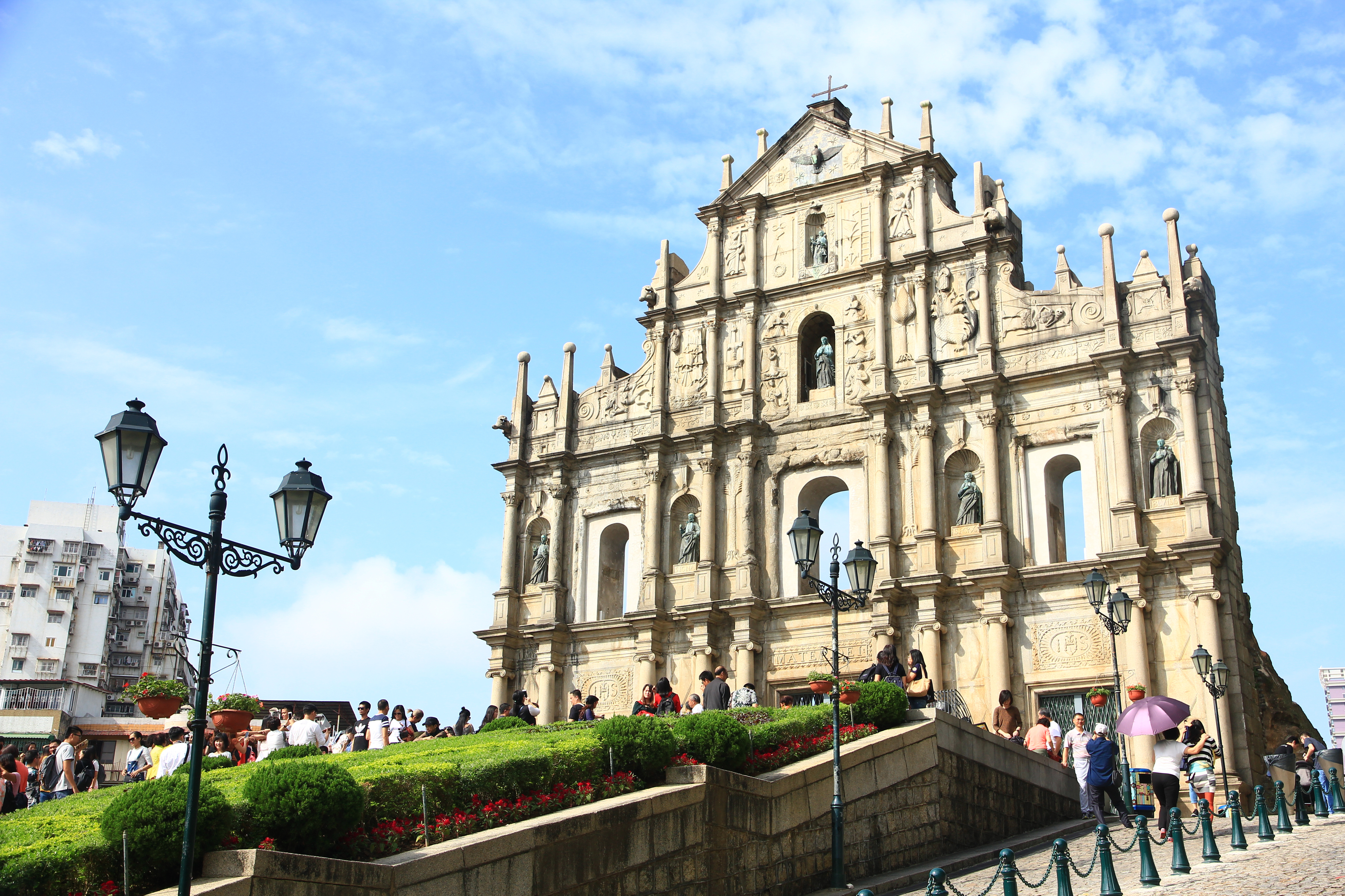 Often considered the 'Las Vegas of the Far East', Macau is a hub of bright lights and entertainment. Simon Lovell recommends the unmissable highlights.
There's plenty to see and do in Macau – just a 55-minute ferry transfer from Hong Kong across the Zhujiang River estuary
It's best known as the Las Vegas of Asia, but there's more to this place than just gambling.
Here are seven things to do when you're there…
1. Make the biggest jump of your life
If you're going to do a bungee jump, you may as well do the tallest commercial one in the world and jump 233-metres off the Macau Tower – you'll be following in the slipstream of Lewis Hamilton, Kanye West, Warwick Davis and Karl Pilkington. Gasps from spectators watching from the observation tower just below accompany each thrill-seeking plummet. It's an unforgettable experience which is over all too quickly, although video and photos provide an excellent reminder. Jumps costs £335 from ajhackett.com/macau
2. Dine on Portuguese-inspired food
There are some fantastic restaurants in Macau.
Read more from source: Bungee jumps, Portuguese desserts and celebrity bars: 7 reasons to visit Macau