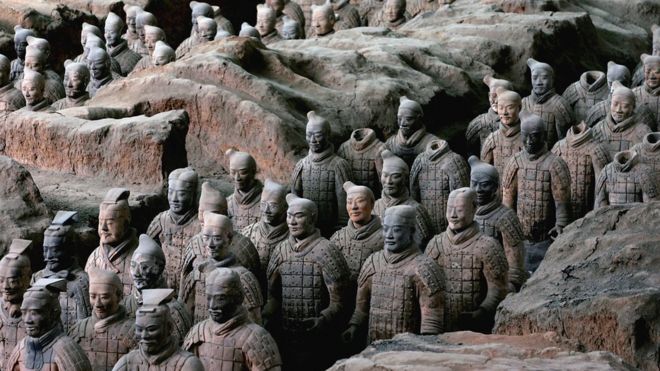 When archaeologist Zhao Kangmin picked up the phone in April 1974, all he was told was that a group of farmers digging a well nearby had found some relics.
Desperate for water amid a drought, the farmers had been digging about a metre down when they struck hard red earth. Underneath, they had found life-size pottery heads and several bronze arrowheads.
It could be an important find, Zhao's boss said, so he should go and have a look as soon as possible.
A local farmer-turned-museum curator in China's central Shaanxi province, Zhao – who died on 16 May at the age of 81 – had an inkling of what he might find. He knew figures had in the past been dug out of the earth in the area near the city of Xian, home to orchards of persimmon and pomegranate trees, and not far from the tomb of China's first emperor, Qin Shi Huang.
A decade earlier, he had personally uncovered three kneeling crossbowmen.
Read more from source: The man who 'discovered' China's terracotta army