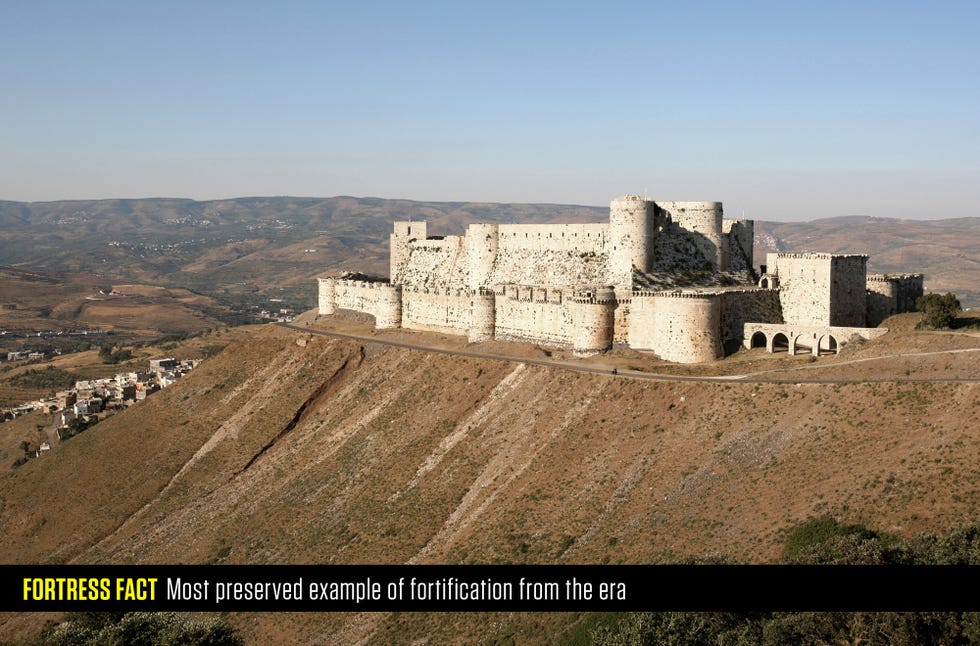 Mighty military strongholds from ancient castles to modern innovations.
A fortress protects and gives military personnel a safe harbor from the enemy. But not all fortresses were created equal. And they certainly weren't all created the same. We look over time and distance to find the 30 most impressive fortresses from around the world and throughout history.
Crac des Chevaliers, Syria
Built by the Hospitaller Order of Saint John of Jerusalem from 1142 to 1271, the Crusader castle in Syria—and a UNESCO World Heritage site—stands as one of the most preserved examples of fortification from the era. Perched on a high ridge, the fortress has both a defensive and attacking mindset that helped keep it safe from would-be pursuers.
Navy Support Facility Diego Garcia, Chagos Archipelago
On an atoll about 1,000 miles from India, this joint operation between the U.S. and U.K. handles logistical support for troops in the Middle East. The remote location gives it the ability to track satellites and run a Ground-Based Electro-Optical Deep Space Surveillance system.
Read more from source: The World's 30 Most Impressive Fortresses