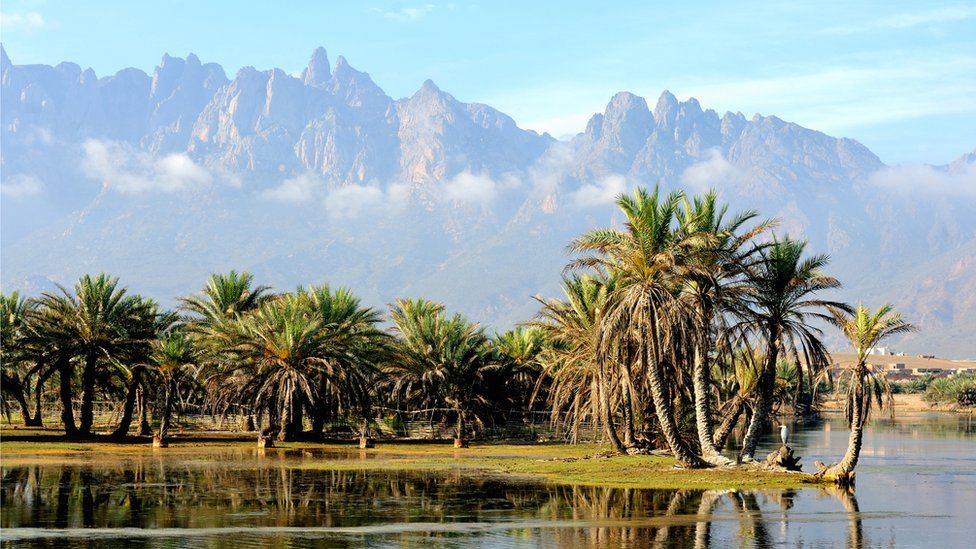 The island chain of Socotra, famed for unique plants and animals found nowhere else on the planet, is coping with the aftermath of a powerful cyclone.
The archipelago was struck by Cyclone Mekunu on Wednesday night, leaving at least 17 people missing and forcing its native population to flee floodwaters.
Socotra is part of Yemen, which is embroiled in a lengthy civil war – something from which the four islands have largely been spared.
But after two boats capsized during the cyclone, and at least three cars were washed away by powerful floods, the government has declared Socotra a disaster zone.
Coastal areas "were submerged by floods causing heavy damage to homes," a spokesman told AFP.
Hundreds have been evacuated from villages, but rescue workers are reportedly unable to reach many people in isolated parts of the main island.
Officials have appealed to international aid agencies for help.
Home of the blood dragon
Socotra is famed for its natural beauty.
Read more from source: 'Galapagos of the Indian Ocean' becomes a disaster zone