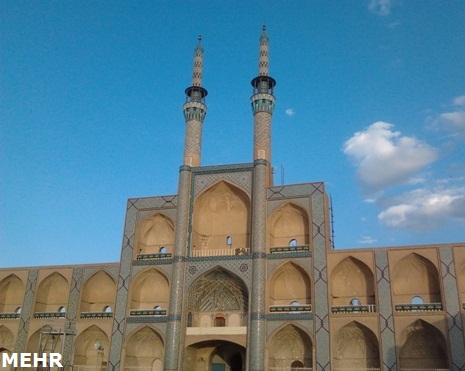 IFP – The number of tourists visiting the historical city of Yazd in central Iran has considerably increased, a senior tourism official says.
Meisam Kouchakzadeh, a senior executive at the Department General of Cultural Heritage, Handicrafts and Tourism of Yazd, says the number of visitors to Yazd stood at well over 126,000 in the year to March 2018, up 11%, year on year.
"Most of the tourists were from France, Germany, Spain, Italy and China," he noted, according to a report by IRNA.
He recalled that Yazd was registered on UNESCO's List of World Heritage Sites, saying, "This important issue will be instrumental in increasing the number of foreign tourists visiting Yazd."
"Given that Yazd's ancient quarter has been internationally registered and the objective is to increase the number of tourists, the tourism infrastructure in the province should be improved and the number of good accommodations should be raised," he said.
UNESCO's World Heritage Committee registered the historical city of Yazd on the List of World Heritage Sites on July 9, 2017.
Read more from source: Number of tourists visiting Iran's Yazd province up 11%