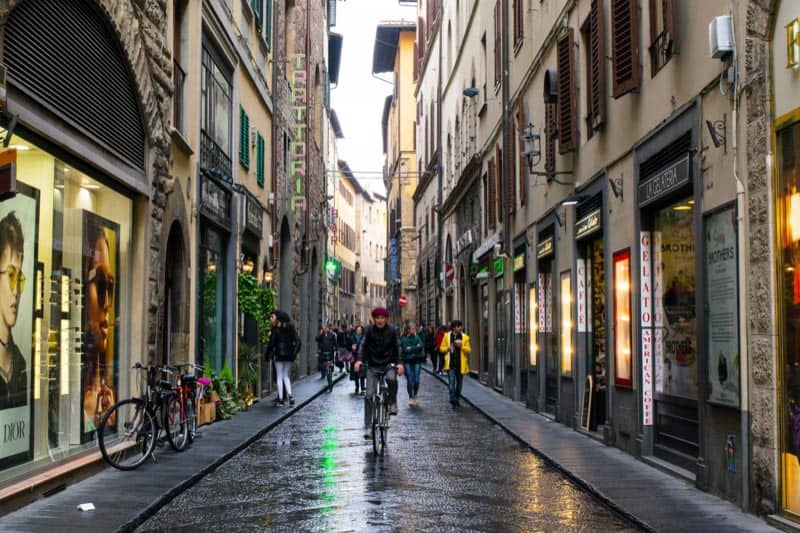 Guest writer Kate Storm shares her best reasons everyone should visit Tuscany. We add some of our favourite tips as well! 
There's a reason that Tuscany tops bucket lists all over the globe (and it's not just the legendary wine): Tuscany is a region like nowhere else in the world.
Its rolling landscapes, charming hilltop towns, and the gorgeous capital city of Florence are bound to charm just about anyone: this is why you need to visit Tuscany.
#1 Florence
Florence is one of the world's most treasured cities for art.
Michelangelo, Botticelli, Da Vinci–these names are not only synonymous with Renaissance art, they're synonymous with Florence itself. Along with dozens of their contemporaries, these incredible artists helped give Florence its nickname as the Cradle of the Renaissance.
They may be long gone, but you don't have to travel further than Florence to see their work: Michelangelo's David is housed the Galleria dell'Accademia in Florence (which mostly exists just for this piece!), and many of the works of Botticelli and Da Vinci can be admired in Florence's Uffizi Gallery.
#2 The Food
Tuscan food is unforgettable.
Read more from source: 7 Reasons to Visit Tuscany Right Now