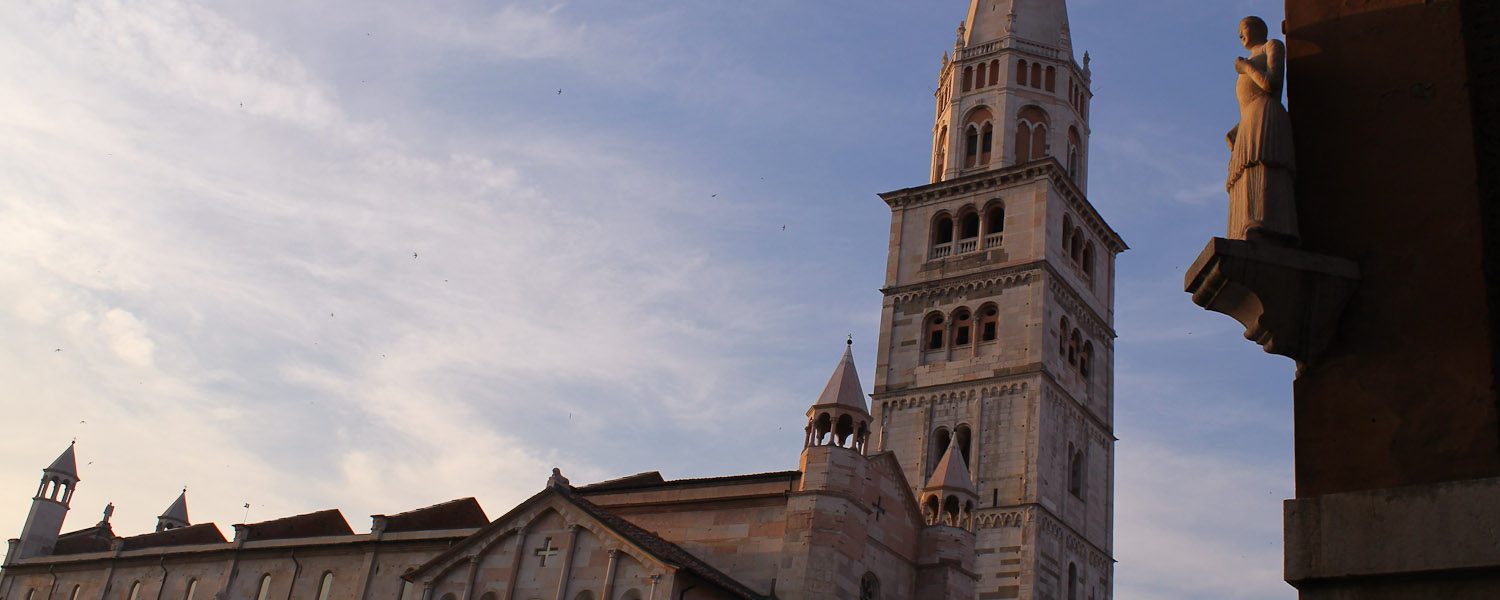 Keep reading if you wonder why Unesco World Heritage in Modena comprises a not immediately  interesting Romanesque cathedral with a soaring tower and other canonical buildings around Piazza Grande.
Maybe I'm becoming a tad blasé, when it comes to Italian churches, but it is hard to impress when you are measured against St. Peter's in Rome, Piazza dei Miracoli in Pisa, Milan Cathedral and Saint Mark's Basilica in Venice. I'm not even sure the Cathedral in Modena would qualify for a Top10 of Italian churches by these standards, but the grey, heavy-set building with its patched up appearance has been Unesco World Heritage since 1997 which warrants a certain interest and respect. So I challenged myself to find out why the Cathedral of Modena and the surrounding piazza is considered to be of outstanding value to humanity.
It turned out to be a lot harder than first presumed, even though I had Unesco's four criteria as an answer book.
Masterpiece of Creative Genius?
Read more from source: Signs of Life in the Middle Ages: Unesco World Heritage in Modena – Italian Notes