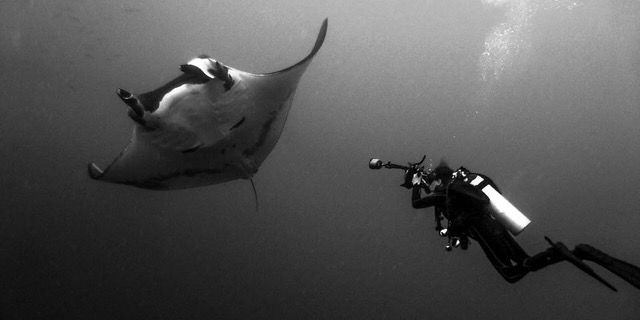 The first time Samantha Schwann swam with tiger sharks, she got one piece of advice from the expedition's dive master: "Keep your eyes on the shark."
On a boat full of people who seemed to already know each other, she turned to another diver following that brief briefing.
"I'm like, 'OK, that's point one. What's next?'" she says. "And he's like, 'No, no. There's only one point. Keep your eyes on it.'"
Schwann is an experienced diver and shark lover, but even her heart stopped a bit when a tiger shark swam up to her and nudged the camera.
"They like to test you a bit…" she says, cool and confident now. "But now I have dived with them so much they have little personalities."
Yes. She's talking about tiger sharks.
Schwann is an underwater photographer who has logged more than 7,000 dives with 14 shark species. She has gone as deep as 330 feet — it took her six tanks of mixed gas and seven minutes to go down and an hour-and-a-half to come back up. No cages involved.
Read more from source: This Oro Valley underwater photographer swims with sharks