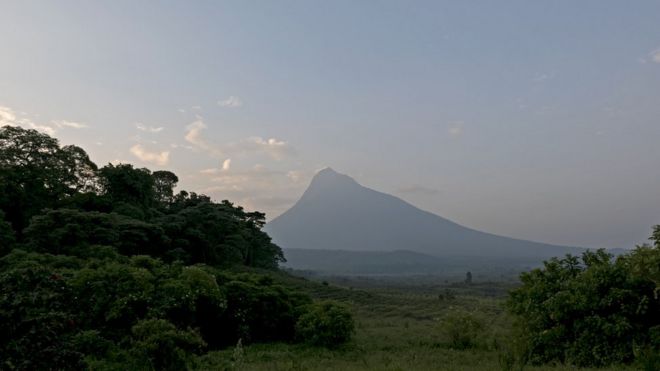 A search is continuing for two British tourists who were kidnapped in a national park in the Democratic Republic of Congo (DRC).
DRC army spokesman Major Guillaume Kaiko Ndjike told Reuters that soldiers had joined rangers in the search operation at the Virunga National Park.
The park's director said the tourists' vehicle was ambushed by gunmen, who killed a ranger and seized the driver.
The Foreign Office said it was supporting the families.
It also said it was in close contact with the DRC authorities.
Local media reports say the ranger shot dead was a female guard, while the UK citizens – who have not been named – were taken along with their Congolese driver.
Park director Emmanuel de Merode told the AFP news agency: "I confirm that our vehicle was attacked. Three people were kidnapped, including two tourists."
The incident took place just north of the city of Goma, North Kivu province.
The BBC's Louise Dewast, reporting from the country's capital Kinshasa, said the situation was "very serious".
Read more from source: Search for kidnapped UK tourists in DR Congo