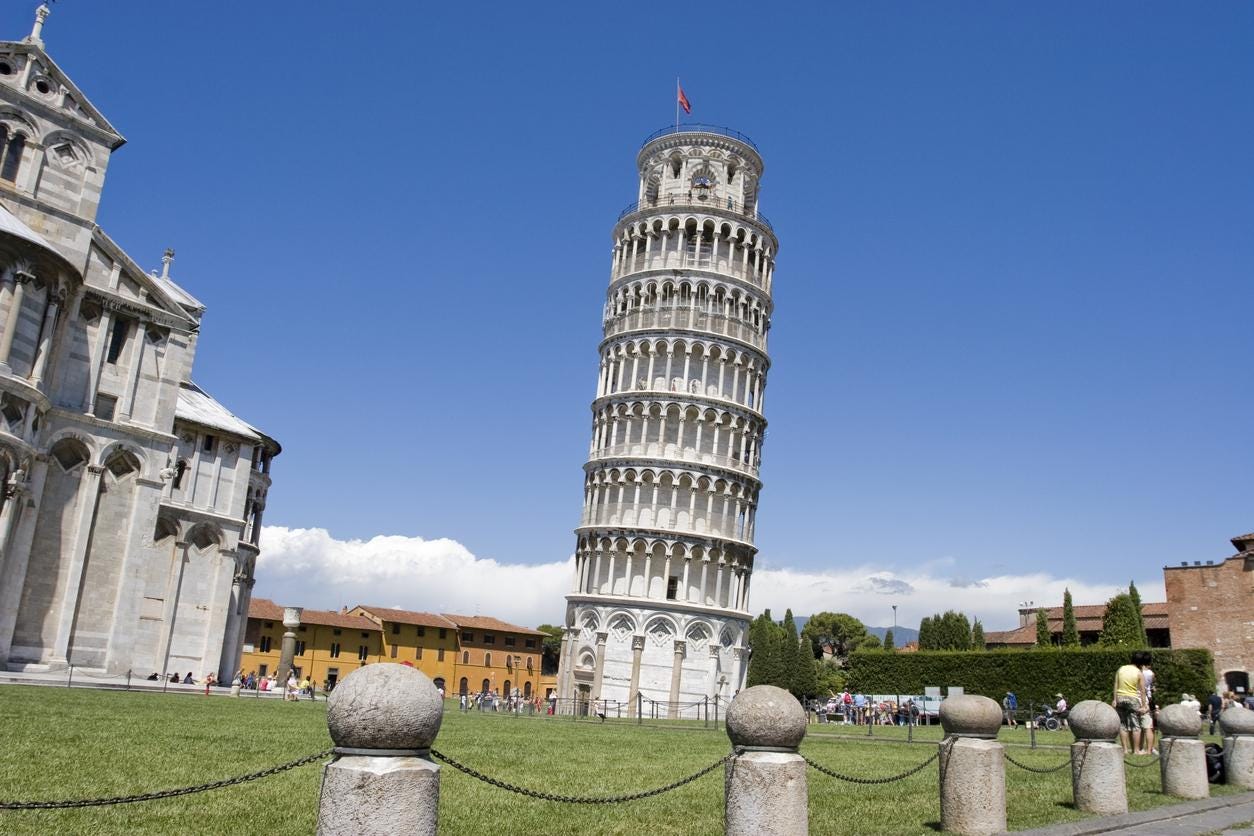 Researchers reveal that the steadfast structure's stability lies in its soil
New research has revealed how the iconic Leaning Tower of Pisa has managed to stay standing – and intact – in the face of four strong earthquakes and a precarious lean of five degrees.
The vulnerability of the Unesco World Heritage Site has mystified engineers and scientists for millennia. Moderate seismic activity was expected to significantly damage the 58m tall Tower, or even result in collapse but, incredibly, this has not happened.
A research group of 16 engineers at the University of Bristol has now discovered that the considerable height and stiffness of the Tower, combined with the softness of the foundation soil, ensure it doesn't resonate with earthquake ground motion.
This phenomenon is known as dynamic soil-structure interaction (DSSI) and the Tower now holds the auspicious title of world record holder in DSSI effects.
Read more from source: This is why the Leaning Tower of Pisa is still standing