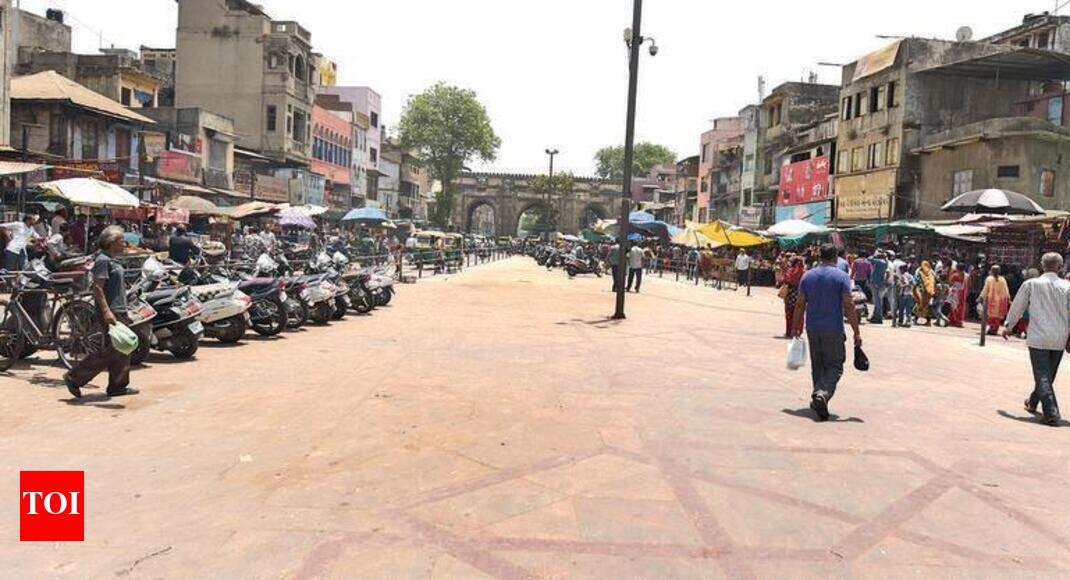 A large pedestrian space within the Bhadra Plaza has been turned into a pay-and-park facility by the Ahmedabad Municipal Corporation (AMC).
The move comes after the civic body made several attempts to remove encroachments and illegal vendors from the plaza complex — which is part of the Unesco World Heritage core area. "Only a small portion of the plaza is parking," said a senior AMC official who is with the central zone office.
"No matter how many times we removed these vendors, the came back again," he said. The plaza, which was meant to be for pedestrians, had turned into large hawkers' zone. According to the civic body, the strategy works as most of the plaza is cleared and there is optimum utilization of space.
After the AMC installed banners with parking charges, there was resentment among local residents. K.A Mansoori, a street vendor, said: "The AMC has forcefully removed shops which has affected the livelihoods of many poor people who were employed by the vendors." He said there is parking space in the zilla panchayat building and Relief Road.
Read more from source: Bhadra pedestrian space now paid parking – Times of India