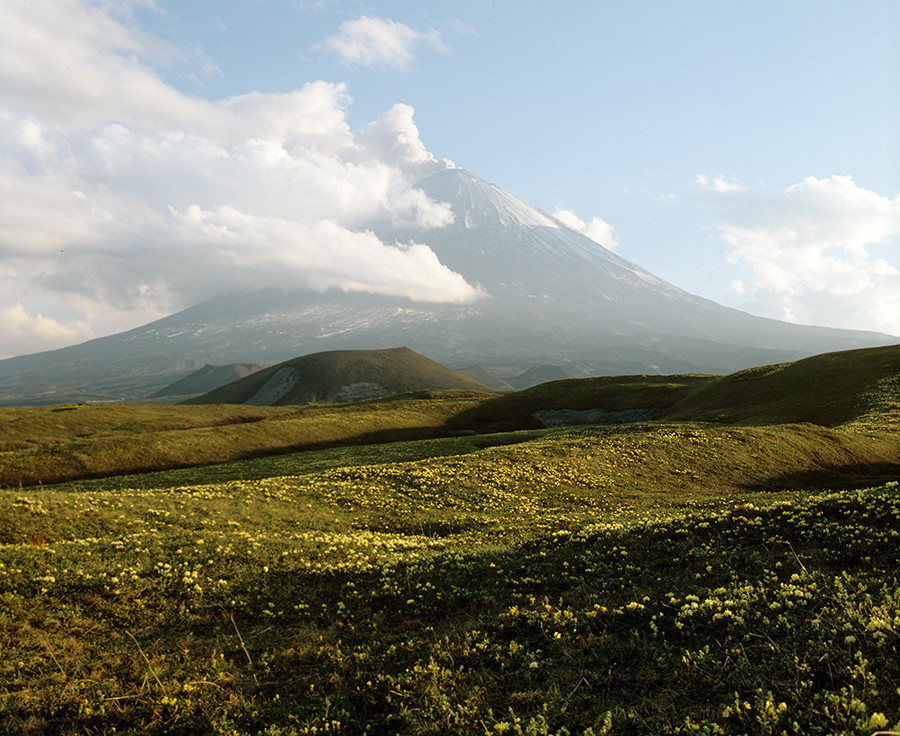 The country might not boast much in the way of zebras and coconut trees, but this list of lesser-known geographical facts is sure to raise an eyebrow or two.
1. Largest active volcano in Eurasia
That's right. And it's not like we have to drive around volcanoes here. Most people in Russia have never even seen one. Nevertheless, the Klyuchevskoy stratovolcano isn't just massive at 4,750 m, it's also very active. This UNESCO World Heritage Site's beautiful and steep symmetrical cone towers over the Ust-Kamchatsky district in Russia's farthest eastern reaches, raining molten lava and ash on whomever dares approach it, and with increasing regularity since 1697.
Few ascents are undertaken because of the danger of lava being spat out at random, which has caused deaths in the past. Indigenous tribes also believe the mountain is sacred – a place from which our world is said to have sprung.
2. A lake with five separate layers
If you venture into the waters of the Barents Sea, next to the Kola Peninsula, you will encounter Kildin Island.
Read more from source: 8 geographical marvels that make Russia absolutely unique