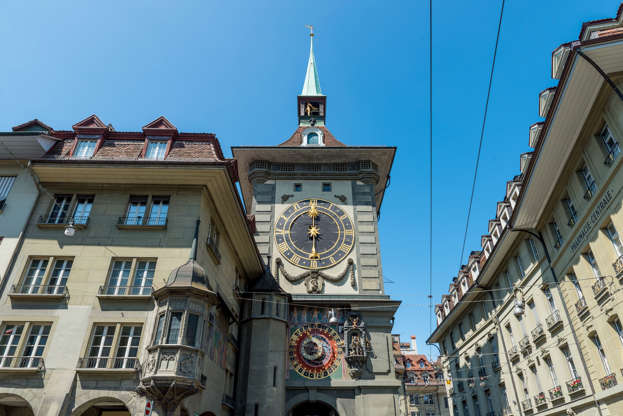 Big Ben (Elizabeth Tower) London, England
Set in a 23 feet (nine meters) frame, the clock, whose bell is called Big Ben, was completed in 1859. The tower is 315 feet (96 meters) tall and has 11 floors. It was renamed "Elizabeth Tower" in 2012, in honor of the Queen's Diamond Jubilee.
Salisbury Cathedral Clock, Salisbury, UK
Made of hand-wrought iron, the structure is the oldest working clock in the world and was built circa 1386. Designed only to strike hours, the clock was made without a face.
City Hall clock, Philadelphia, Pennsylvania, US
The clock is housed inside the City Hall which was completed in 1901. The four illuminated clock faces are each 26 feet (eight meters) in diameter. Set in a building 548 feet (167 meters) tall, the clock is made of cast iron with a covering of bronze.
Makkah Royal Clock Tower, Mecca, Saudi Arabia
The four clocks mounted near the top of the high-rise Fairmont hotel hold the record of being the largest timepiece in the world and are illuminated with a total of over two million LED lights at night. The giant clock's face measures 141 feet (43 meters) in diameter.