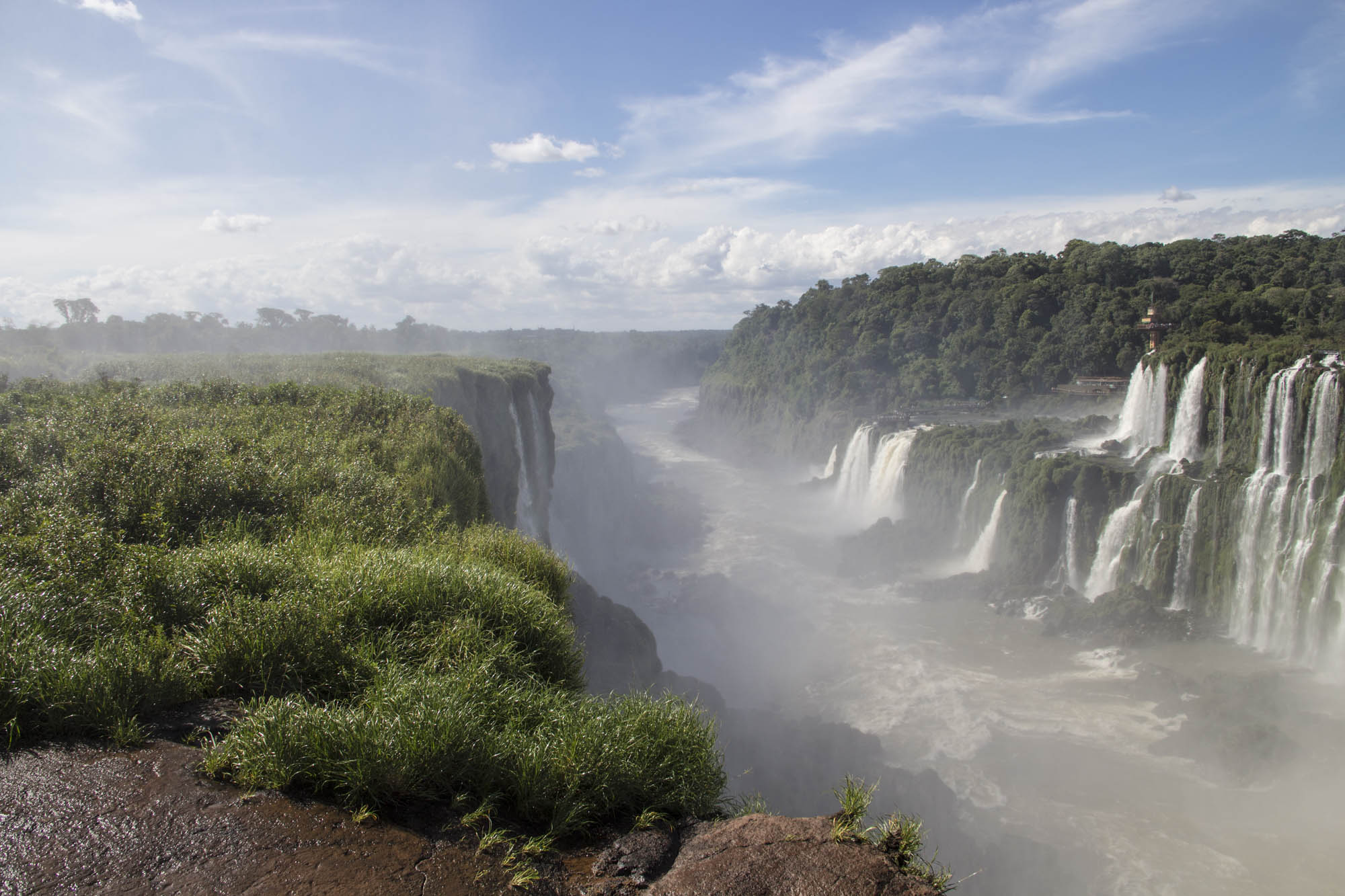 It was about 8 p.m., and a cacophany of chirping birds and cicadas filled the inky darkness. If a large animal—a tapir, perhaps, or a jaguar—snapped branches or scampered through the bush, it would have been hard to hear it. My ears strained, my pulse quickened, as I surveyed the dense jungle ahead with a flashlight, waiting to spy a flash of green eyes …
Not many visitors make it to this part of northeastern Argentina, despite its Urugua-í Provincial Park being just a 2.5-hour drive from Iguazu Falls, one of the world's largest waterfalls and certainly one of the most breathtaking. It even had a recent cameo in Black Panther. The Brazilian side of the falls is more popular and claims several things the Argentinian side lacks: notably, good roads, luxury hotels, and helicopter tours. But Misiones, one of Argentina's 23 provinces, is full of untapped adventures beyond the Unesco World Heritage site.
Subscribing to a safari model, the four-month old Awasi Iguazú  now offers a viable way in for high-class explorers.
Read more from source: Awasi Iguazu Review: Luxury Adventure Beyond the Falls