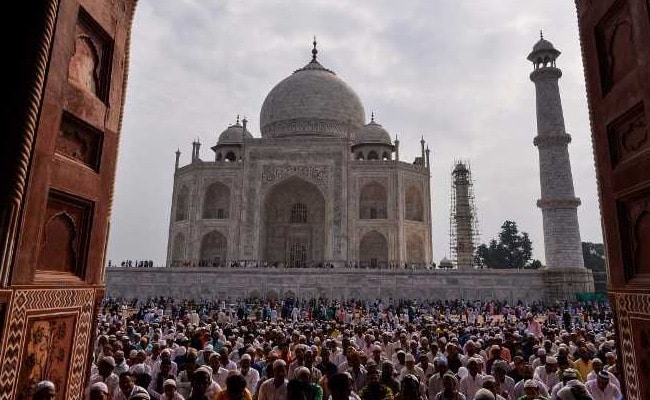 The top court has been monitoring developments in the area to protect the historic monument, built by Mughal emperor Shah Jahan in the memory of his wife Mumtaz Mahal in 1631. The mausoleum is a UNESCO World Heritage Site.
The Supreme Court today expressed concern over the change of colour of the iconic Taj Mahal at Agra and said the monument had become yellowish earlier and was now turning brown and green.
The Supreme Court suggested that the centre take the assistance of experts from India and abroad to first assess the damage and then take steps to restore the historic monument.
"We don't know whether you have or perhaps don't have the expertise. Even if you have the expertise, you are not utilising it. Or perhaps you don't care," a bench comprising Justices MB Lokur and Deepak Gupta said.
"Perhaps we need some expert organisation from outside India unless there is a decision that the Taj has to go," the bench said sarcastically, adding, "you can get experts from India as well as from outside."
Read more from source: Taj Mahal Now Turning Brown And Green, Fix It: Supreme Court To Centre