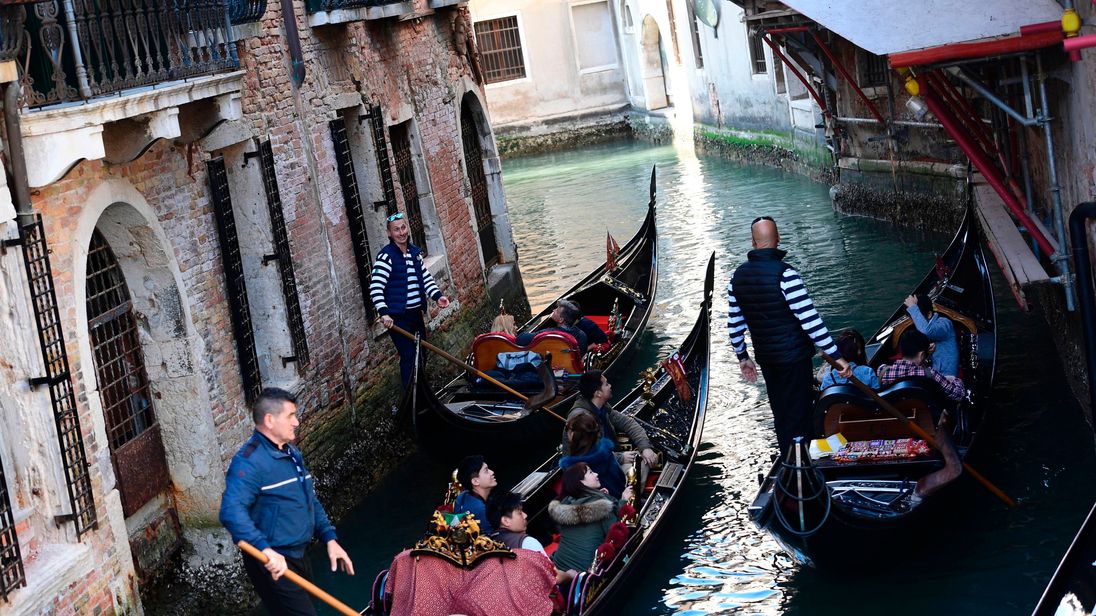 The move is the latest in a battle to limit the number of tourists and the effect they have on the UNESCO World Heritage Site.
Venice has installed temporary gates at the ends of two bridges to keep tourists out if their numbers become overwhelming.
The measure has been brought in by the lagoon city for the four-day holiday weekend that finishes on 1 May.
There are also various diversions in place to prevent the city from being overwhelmed during the popular break.
Mayor Luigi Brugnaro said on Twitter: "People who want to come to Venezia are always important guests for us.
"My duty is to ensure the safety to visitors and locals, managing pedestrian traffic and water and, if needed, sorting flows of people.
"(Council employees) are around the city to understand how we can improve to make Venice more and more welcoming and liveable for the residents.
"We will try them all until we find a solution and we will not stop."
Read more from source: Venice installs gates to limit tourist numbers