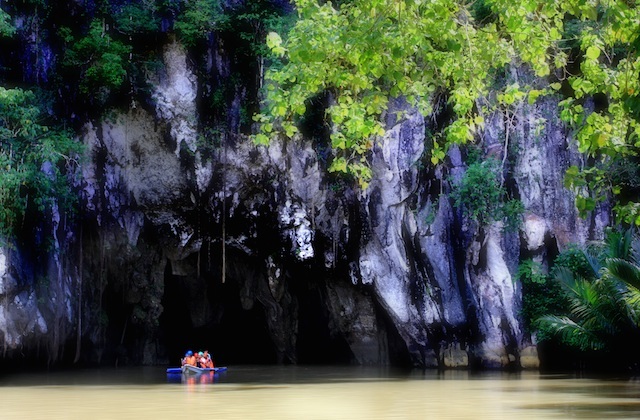 'It's a dream come true for all of us here,' says Park Superintendent Elizabeth Maclang of the power plant which is expected to be operational by 2019
Sabang Renewable Energy Corporation (SREC) on Tuesday, April 23, broke ground to launch Palawan's first hybrid power plant with a micro-grid to fill the growing needs of the area that hosts the Puerto Princesa Underground River, a UNESCO World Heritage site.
SREC, a Department of Energy-registered renewable energy (RE) developer composed of WEnergy Global, Gigawatt Power Incorporated, and Vivant Corporation, aims to provide over 650 households and tourism establishments in Barangay Cabayugan with uninterrupted power supply.
The hybrid power plant will consist of a 1.4 megawatt peak solar photovoltaic with a 2.3 MW hour battery storage system and 1.2 MW diesel generators to power its 14-circuit kilometer distribution facility.
"The solar PV/Battery system enables SREC to provide an average of 50% of clean energy to the grid," said Walden Tantuico, president/CEO of both SREC and Gigawatt Power.
Read more from source: Hybrid power plant to rise in Puerto Princesa Subterranean River National Park