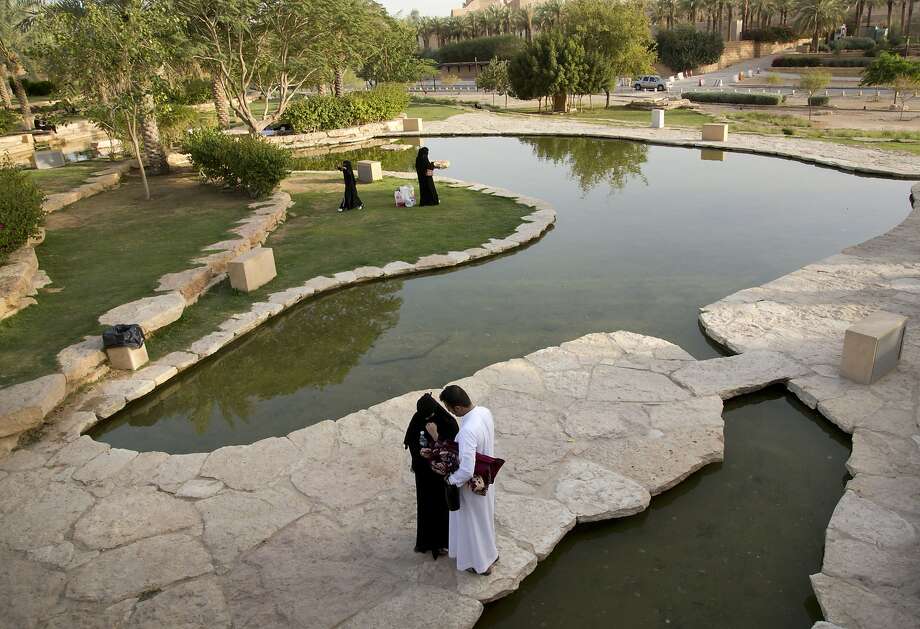 Just outside Saudi Arabia's capital of Riyadh, a group of elementary school children are on a field trip at Diriyah, where engineers and construction workers are busy restoring a 17th century fortress, mosques and clay-colored structures that were once the ruling family's seat of power.
The UNESCO World Heritage site lies in an arid patch of the country and is unlikely to feature high on any bucket lists for world travelers, but the kingdom is hoping to alter perceptions as it prepares to open the country to tourist visas and international tour groups later this year.
Diriyah lies at the heart of Saudi Arabia's efforts to both control the narrative of its past for future generations of Saudis and to revamp its image to curious world travelers.
It's an especially important site to the ruling Al Saud family because it's here where the first Saudi dynasty was founded in the 15th century. The architecture is associated with the tribes of Najd, the landlocked region in the heart of the Arabian Peninsula that is now home to Riyadh and surrounding cities.
Read more from source: Saudi Arabia readies ancient sites in boost to tourism