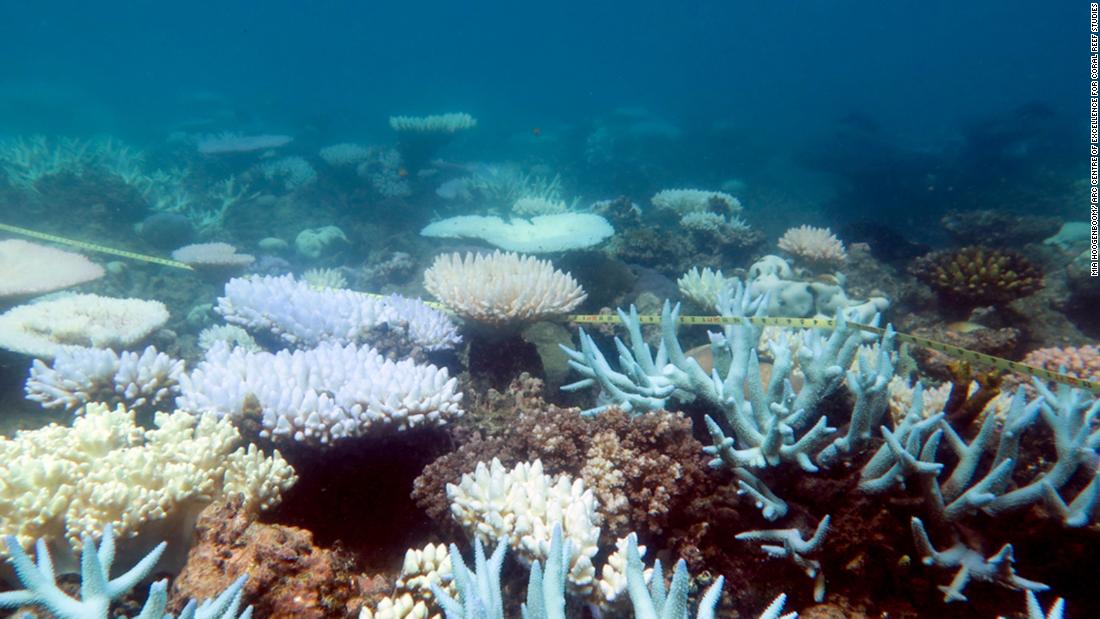 Marine heat waves caused by global warming are killing off the corals of Australia's Great Barrier Reef, the world's largest reef system, according to a study published Wednesday in the journal Nature.
The Great Barrier Reef experienced an extended marine heat wave in 2016 that caused massive coral bleaching and die-off. Most of the impact was along 500 miles of the northern Great Barrier Reef, its most pristine region.
The reef endured coral bleaching in 1998 and 2002, but the northern region sustained only minor damage then. Global heat and coral bleaching began to increase in 2014 and continued through 2017; this event meant that marine heat waves causing bleaching struck three-quarters of the world's coral reefs and that the heat waves that cause corals to die struck almost a third, the researchers said.
The 2016 marine heat wave caused the most severe and catastrophic coral bleaching event the Great Barrier Reef has ever experienced, the study found. Overall, these events have affected every part of the reef.