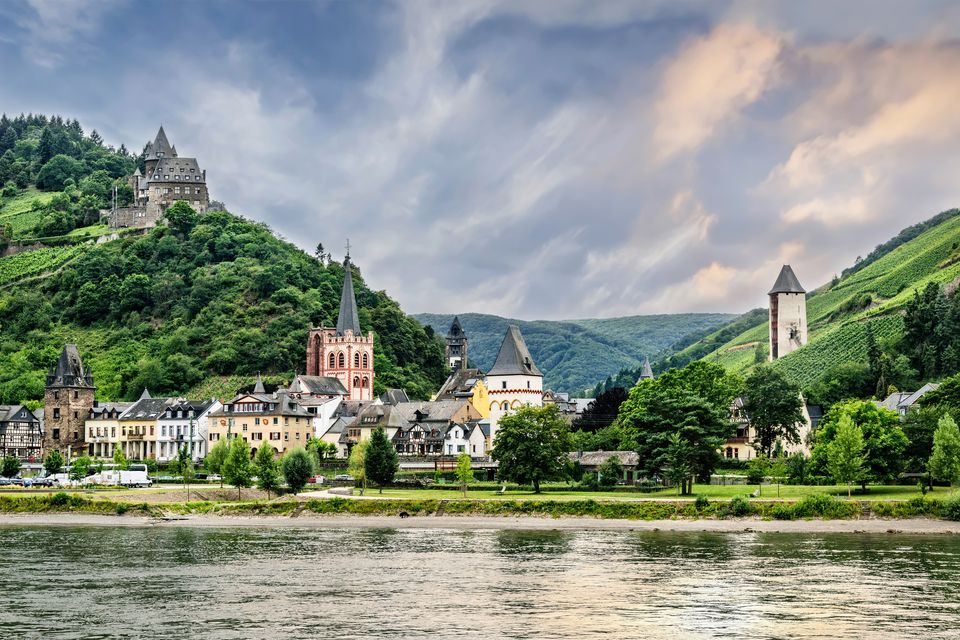 Bacharach is a lovely town on a scenic stretch of the Upper Middle Rhine Valley noted as a UNESCO World Heritage Site. Castles sit on hilltops around every corner and small towns exult in charm and wine. The river is lazy, the hillsides are rich in vineyards, and the town is full of half-timbered buildings and winding cobblestone streets.
It is one of Germany's best-preserved medieval towns. Germany has many of these enchanting villages on the river, but this is the only one Victor Hugo described as one of the "world's prettiest towns".
History of Bacharach
This area was originally settled by the Celts and known as Baccaracus or Baccaracum. This name references Bacchus, the god of wine. And indeed, the area has been known for its wine for as long as its been in existence.
Its strategic location on the river made it ideal for gathering tolls of boats passing by and led to the development of its castle high on the hill. It was also a shipping station for exporting the many types of wine found along the Rhine.
Read more from source: The 9 Best Things to Do in Bacharach, Germany