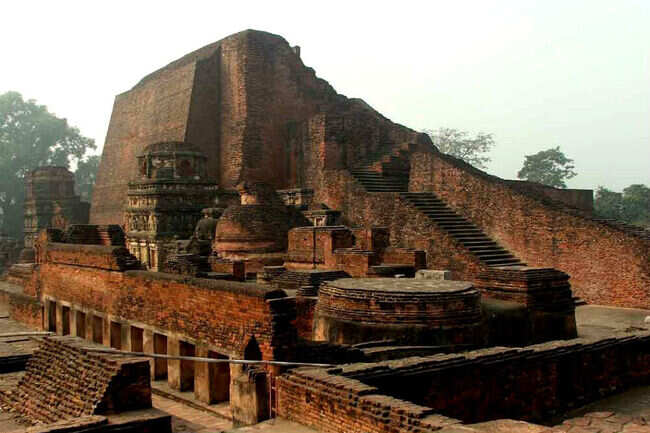 Ruins of Nalanda
Nalanda, about 95 km from the state capital Patna, once served as the kingdom of the mighty Gupta and Harsha rulers. A UNESCO World Heritage Site, the place was a centre of Vedic learning in the early times and today it is home to the famous Nalanda University. In the year 1951, Bihar Government founded the Nava Nalanda Mahavihara (New Nalanda Mahavihara), a contemporary centre for Pali and Buddhism, and in year 2006, Nalanda was given the university status.
Vishwa Shanti Stupa in Rajgir
Vishwa Shanti Stupa, or Peace Pagoda in Rajgir (Nalanda district of Bihar), is one of the prime attractions in Bihar attracting people from all across the globe. The city of Rajgir was once the first capital of Magadha dynasty, which later evolved and became Mauryan Empire. The region is also important for the followers of Jainism and Buddhism as it is believed to be a 'favourite place of Lord Mahavira and Buddha'. Also, the renowned Atanatiya conference was organised at Vulture's Peak mountain here.
Read more from source: A pictorial walk through the glorious past of Bihar