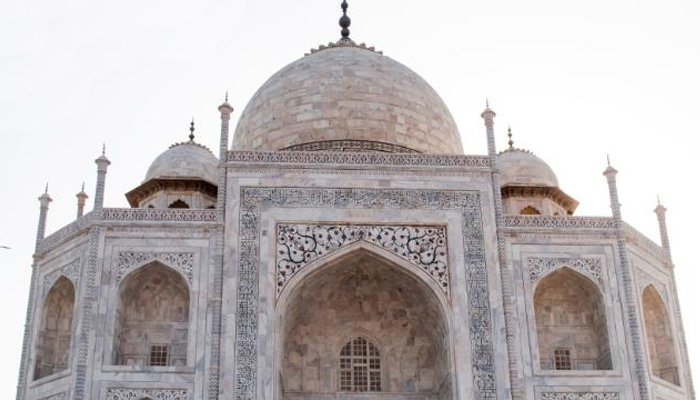 The restoration work has begun after a violent storm destroyed two ancient pillars at the entryways to the Taj Mahal, Indian media reported.
The four-metre high sandstone minarets topped by ornate spires were left in chunks after being felled by strong winds late Wednesday.
"Two decorative pillars collapsed last night amid high-velocity winds. One of the pillars stood at the royal gate, and the other at the southern gate," an official from the Archaeological Survey of India told AFP.
None of the four white marble minarets surrounding the Taj — or the spectacular shimmering mausoleum itself — were damaged in the storm, authorities said.
Tourists often get their first glimpse of the Taj — a UNESCO world heritage site — through the royal gate, a grand fortress-like entrance made largely of red sandstone. It was flanked by two imposing minarets before the storm brought one crashing down.
Footage showed the stone pillars lying in large broken pieces, the distinct spire still intact but separated cleanly from the shaft. Nobody was injured by the falling steeples, authorities said.
Read more from source: Restoration begins at Taj Mahal after winds topple stone pillars