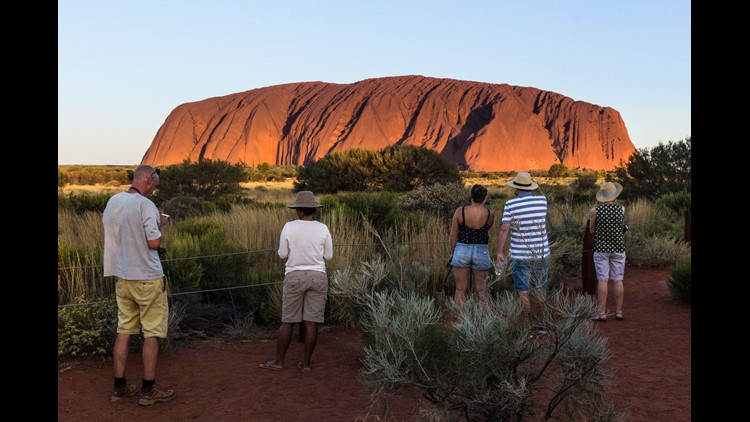 Photo tour: Australia's iconic Uluru (aka Ayers Rock)
Uluru and neighboring Kata Tjuta are UNESCO World Heritage sites, and to Australia's Aboriginal population, sacred ground. Over 100 million years in the making, sculpting by heavy winds, pouring rain and erosion have given the sandstone monoliths a sphinx-like effect. The rock's softer layers show cave-like holes, while the more resistant rock deposit gives a rib-like effect.
Uluru and Kata Tjuta rise from the desert floor in Northern Australia. Uluru resembles a giant submarine, yet the bulk of the impressive sandstone castle in the sand remains hidden underground. Uluru is just the tip of a grand structure that begins far beneath the earth's surface.
Uluru is mysterious and utterly irresistible. There is no way you won't be moved by the miraculous boulder that looms in your path. Yet 16 miles from Uluru is the even more enormous and mesmerizing Kata Tjuta, which roughly translates to many heads.
The mammoth peaks of granite and mixed rock are a strong draw on their own. But they're enhanced by British artist Bruce Munro's immersive large-scale light installation "Field of Light."
Read more from source: Photo tour: Australia's iconic Uluru (aka Ayers Rock)