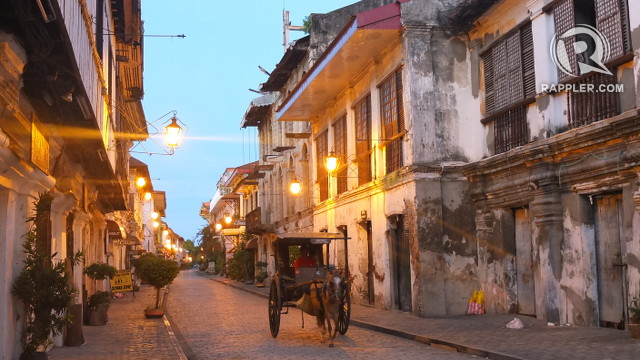 This year's Palarong Pambansa coincides with the 200th founding anniversary of Ilocos Sur
The 2018 Palarong Pambansa, the largest sporting event in the Philippines, is set to happen next week in Ilocos Sur from April 15 to 21.
This year's host is the City of Vigan, the capital of Ilocos Sur province.
According to the Department of Education (DepEd), the hosting of the Palarong Pambansa is rotated among the 3 major island groups – Luzon, Visayas, and Mindanao. Local governments bid for the chance to host while the final winner is selected based on its ability to accommodate the student-athletes and the needs of each sporting event.
In a report, Ilocos Sur Governor Ryan Singson said that Vigan City's peaceful community became its edge over others. The city bested Ilagan City in Isabela, Baguio City, the Province of Bulacan, and Marikina City.
What else do we need to know about the host city and province?
Northwestern turf
Ilocos Sur is one of the 4 provinces in Region I which occupies the northwestern section of Luzon.
Read more from source: What you need to know about 2018 Palaro host Vigan, Ilocos Sur