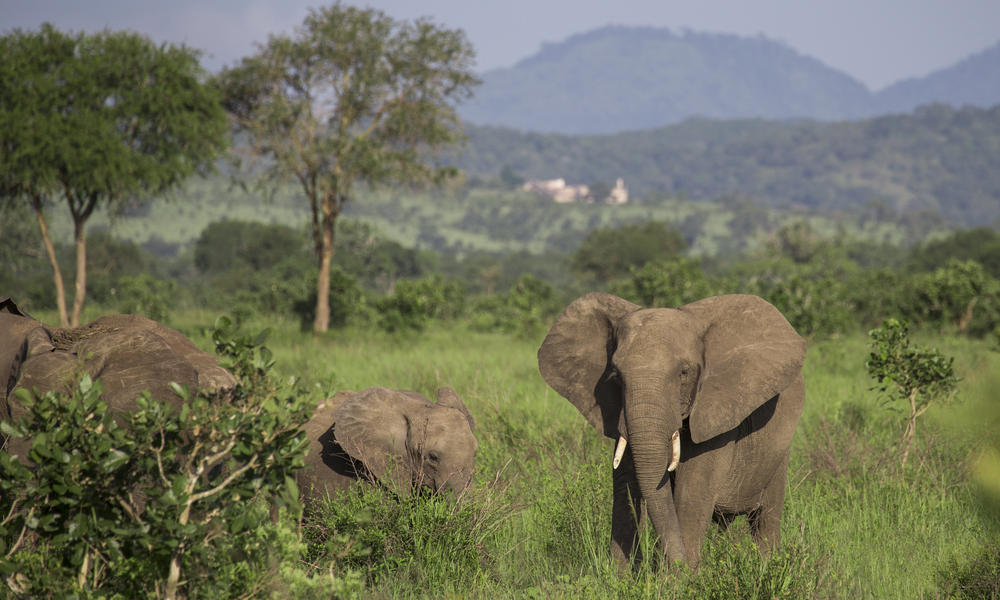 A project in Tanzania's Selous Game Reserve aims to protect the majestic species from poaching
Thanks to satellite collars, 60 elephants will be monitored for better protection against poaching in one of the last great African wildernesses, Tanzania's Selous Game Reserve. It's an ambitious undertaking—the country's largest ever elephant collaring effort—carried out by the Tanzanian government in collaboration with WWF.
Once an elephant stronghold, rampant poaching of elephants for ivory has decimated the population in Selous. In less than 40 years, elephant numbers in Selous have plunged by 90 percent to only around 15,200 animals today. The severity of elephant poaching in Selous, a World Heritage Site, moved UNESCO to place it on its List of World Heritage in Danger in 2014.
Helping rangers guard the remaining elephants from poaching is an essential step in rebuilding the population. Satellite collars are a tried-and-tested tool for wildlife monitoring and will give rangers a leg up on poachers, allowing them to identify and respond to threats in real-time through mobile devices.
Read more from source: Collaring elephants in one of Africa's last great wildernesses | Stories | WWF