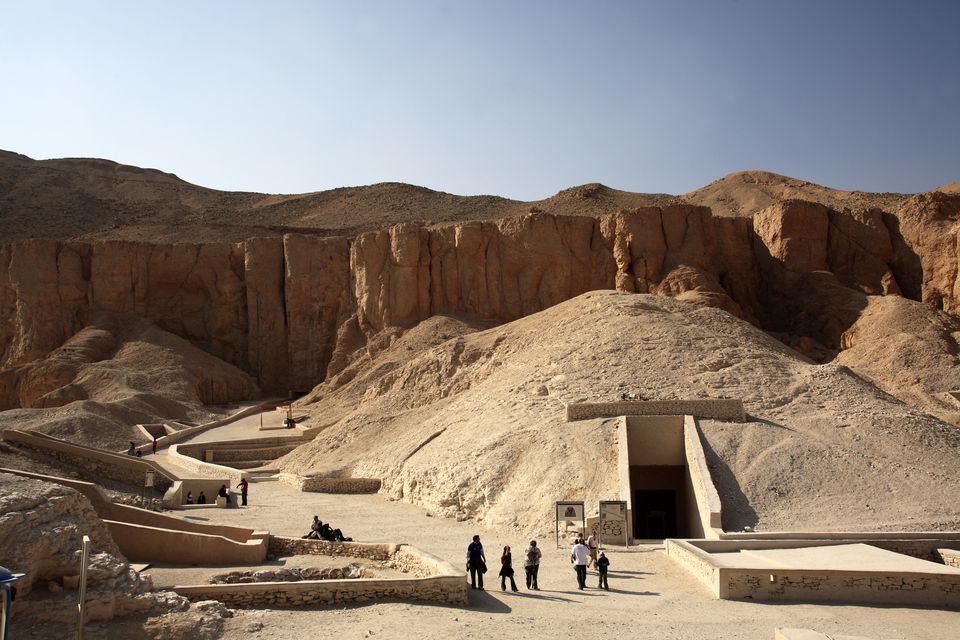 With a name that encapsulates all of the grandeur of Egypt's ancient past, the Valley of the Kings is one of the country's most popular tourist destinations. It's located on the west bank of the Nile, directly across the river from the ancient city of Thebes (now known as Luxor). Geographically, the valley is unremarkable; but beneath its barren surface lie more than 60 rock-cut tombs, created between the 16th and 11th centuries BC to house the deceased pharaohs of the New Kingdom.
The valley comprises two distinct arms — the West Valley and the East Valley. The majority of the tombs are located in the latter arm. Although almost all of them were looted in antiquity, the murals and hieroglyphs that cover the walls of the royal tombs provide an invaluable insight into the funerary rituals and beliefs of the Ancient Egyptians.
The Valley in Ancient Times
After years of extensive study, most historians believe that the Valley of the Kings was used as a royal burial ground from approximately 1539 BC to 1075 BC — a period of almost 500 years.
Read more from source: The Valley of the Kings, Egypt: The Complete Guide