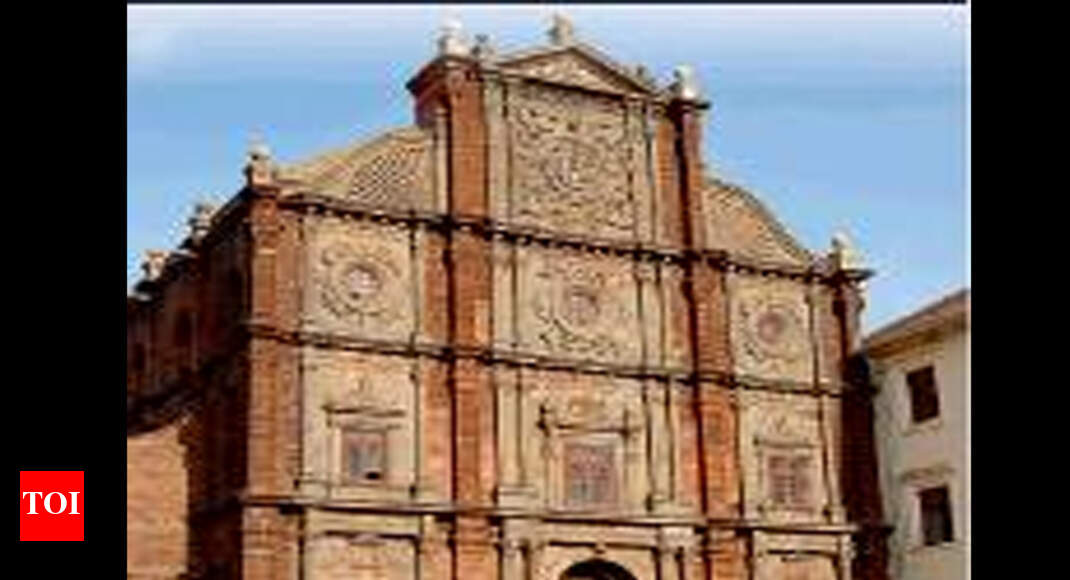 PANAJI: The Basilica of Bom Jesus at Old Goa, a Unesco world heritage site, will be shut for tourists and devotees between Thursday to Saturday this week.
While no services will be held at the Basilica from March 29 to 31, devotees can attend the same on those days at the nearby Se Cathedral.
"Tourists and other visitors will not be permitted inside the Basilica during this period," said Fr Patricio Fernandes, rector of the Basilica. "Liturgical services will not be held at the Basilica on Maundy Thursday, Good Friday and Holy Saturday. The Basilica will be reopened at 6:15 am on Sunday. Masses on Easter Sunday at the Basilica will be held at 8am, 9.15am, 10.15am (English) and 6pm (Konkani)."
The Basilica will resume its regular weekly (Monday to Saturday) masses on April 2, at 7am, 8am, and 6pm.
On April 7, the 512th birth anniversary of St Francis Xavier will be celebrated at the Basilica, which holds the saint's mortal remains. A mass will be held at 5.30pm after the devotion at 4pm.
Read more from source: Basilica shut for Holy Week triduum – Times of India