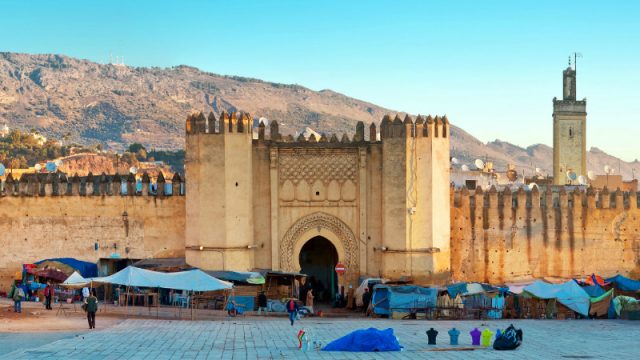 If you want to know what life was like in Morocco hundreds of years ago, you could read a history book, go to a museum — or better yet, visit Fez. One of the most popular tourist spots in Morocco, life has stayed the same for centuries in this medieval city. For example, its tanneries still produce leather the way they did 1000 years ago, and it has the second-oldest university in the world. Here are 10 things you probably didn't know about Fez, Morocco.
There are no cars
Most of the Fez medina, which contains close to 10,000 streets, is completely car-free, though you might see the occasional motorbike zooming through a crowd of people. The entire medina is a UNESCO World Heritage Site — rightly so.
It has one of the oldest water clocks in the world
What's a water clock, you ask? It's an intricate clock where water flows from one end to the other and calculates time. Along with sun dials, water clocks are the oldest form of time keeping in the world. Fez just happens to have one, the Dar al-Magana, which was built in 1357.
Source: 10 Things You Didn't Know About The Ancient City Of Fez