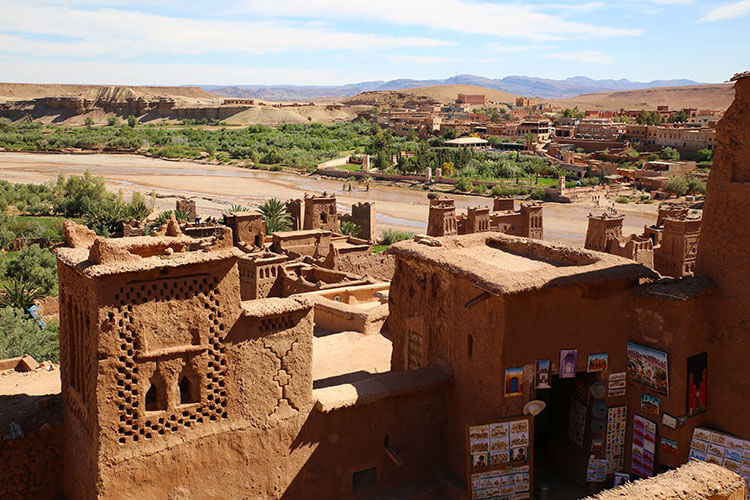 Traversing the old caravan route between Marrakech and Timbuktu, what appears to be a massive sand castle suddenly comes in to view as though it were a mirage appearing on the horizon. But this is no mirage – it's the ancient ksar Aït Benhaddou. A collection of half a dozen mud brick kasbahs that blend in with the surrounding red-orange sand and High Atlas Mountains, it's one of the most striking and best preserved ksars in Morocco. It's also a UNESCO world heritage site and well-worth making the day trip to Aït-Ben-Haddou from Marrakech.
Visiting Aït-Ben-Haddou
It's present day Morocco, though it feels like we've stepped back in time. Or maybe even in to the set of movies like The Mummy.
Traders carrying gold, spices and slaves between Marrakech and Timbuktu passed right by Aït-Ben-Haddou. Aït-Ben-Haddou and kasbahs like it were strategic stops for the traders traveling along the old caravan route. There were so many kasbahs that the traders could stop at along their treacherous journey, the route became known as the Road of a Thousand Kasbahs. Though many of the kasbahs lay in ruins today.
Read more from source: Ait-Ben-Haddou Day Trip from Marrakech