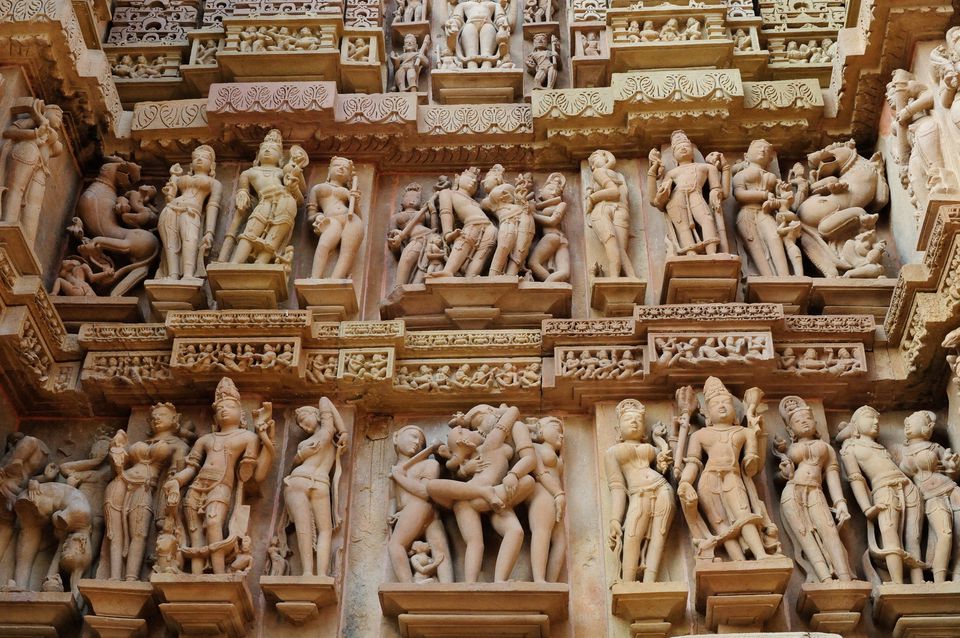 If you want proof that the Kama Sutra originated in India, Khajuraho is the place to see. Erotica abounds here with around 20 temples, many featuring sexuality and sex. These sandstone temples date back to the 10th century and are a UNESCO World Heritage site. They're the only ones remaining out of the 85 temples constructed during the time that Khajuraho was the capital of the Chandella dynasty. However, in reality, the temples are not nearly as limited to erotica as you may expect (it actually only makes up approximately 10% of the multitude of carvings on them).
There are 3 groups of temples—Western, Eastern, and Southern. The main temples are in the Western group, which features the magnificent Kandariya Mahadeo Temple. The Eastern Group contains a number of exquisitely sculptured Jain temples. There are only two temples in the Southern group.
Location
Khajuraho is in northern Madhya Pradesh, approximately 620 kilometers (385 miles) southeast of Delhi.
Getting There
Khajuraho is most easily reached by flight, or overnight long-distance train from Delhi via Agra (the 12448/UP Sampark Kranti Express) or Udaipur via Jaipur and Agra (the 19666/Udaipur City Khajuraho Express).
Source: Essential Guide to India's Khajuraho Erotic Temples