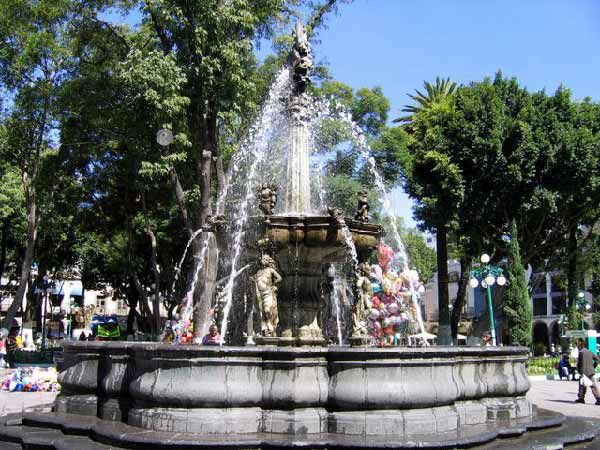 Puebla is among the top five largest cities in Mexico, and its historic center has been recognized by UNESCO as a World Heritage site. The city of Puebla is large and cosmopolitan and combines modernity with a rich history and culture. There are plenty of sights and attractions for visitors to Puebla to enjoy. Here are ten of our favorite sights:
The Zocalo
Puebla's Zocalo, the main city square, is large and attractive with green spaces, statues and monuments. This is a favorite gathering place and on the weekends it can be quite crowded with people strolling, sitting and enjoying some laid-back family time. Buy some cotton candy or other other street food on offer, and grab a bench in the shade to watch the people go by. This is the perfect starting point for a walking tour of Puebla.
Amparo Museum
The Amparo museum houses impressive collections of pre-Hispanic and colonial art, as well as hosting a variety of temporary exhibits. Its excellent museography and interactive displays make this a museum not to miss. There's also a stunning view from the rooftop terrace.
Source: 10 must-see sights in Puebla, Mexico