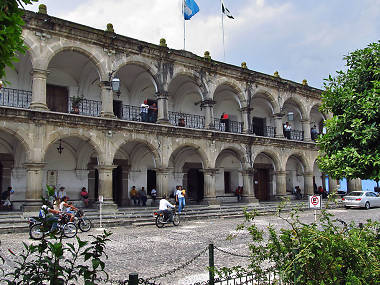 Planning your out-of-town nuptials? Consider these romantic destination wedding locations all around the world
The time has come to say the vows and you and your soon-to-be-forever mate want to have your bash in an unforgettable place: a destination wedding awaits you. You've got the romance down already: You've stayed in the most romantic hotels in Americatogether, dined at the most romantic restaurants in NYC and around the country, and escaped on the most romantic getaways in America. It's time to make your official union just as unforgettable as the rest of your relationship. So fly to one of these amazing spots on our list of best destination wedding locations in the world and get ready to say "I do!" in style.
Destination weddings around the world
Kauai, Hawaii
Among domestic (sorta) wedding destinations, few places can rival Hawaii, where pristine sands, turquoise waters and fruity cocktails beckon the bride, the groom and all of their guests. Known as the Garden Island, Kauai is our pick for a nuptials celebration: smaller than its sister islands and populated by fewer people, Kauai boasts a more authentic "old Hawaii" feel.
Source: Time Out United States