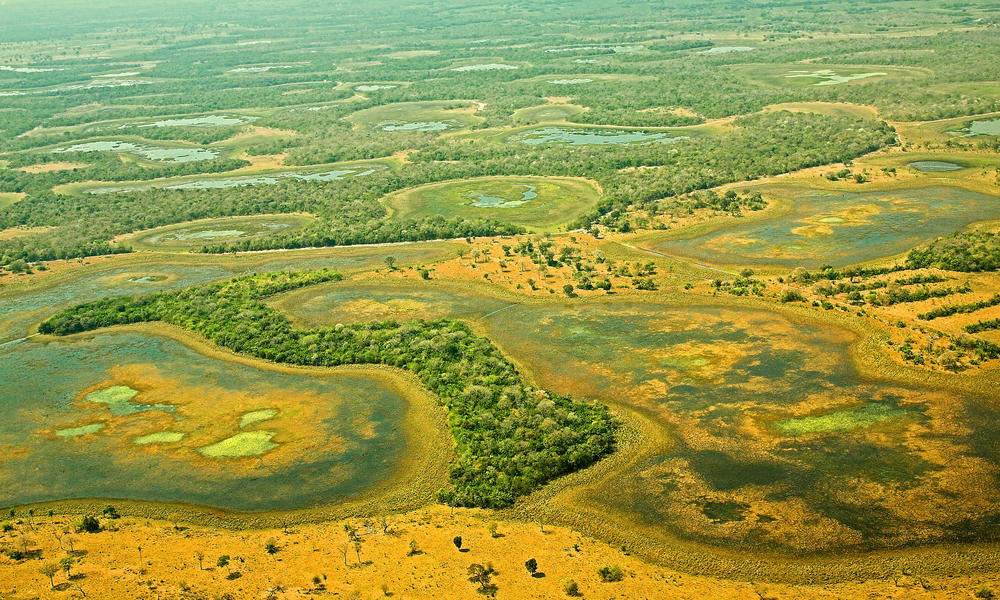 Wetlands—places where the land is covered by water, either salt, fresh, or somewhere in between—cover just over 6% of the Earth's land surface. Sprinkled throughout every continent except Antarctica, they provide food, clean drinking water, and refuge for countless people and animals around the world. Despite their global significance, an estimated one-half of all wetlands on the planet have disappeared.
Amid the loss, one specific wetland stands out: the Pantanal. At more than 42 million acres, the Pantanal is the largest tropical wetland and one of the most pristine in the world. It sprawls across three South American countries—Bolivia, Brazil and Paraguay—and supports millions of people there, as well as communities in the lower Rio de la Plata Basin.
WWF is working on the ground to conserve the region through the creation of protected areas and promoting sustainable use of natural resources.
Check out these facts about the Pantanal that every wetland enthusiast should know!
1. The Pantanal is larger than 29 US states and at least nine European countries.
That's right!
Source: 5 interesting facts about the Pantanal, the world's largest tropical wetland