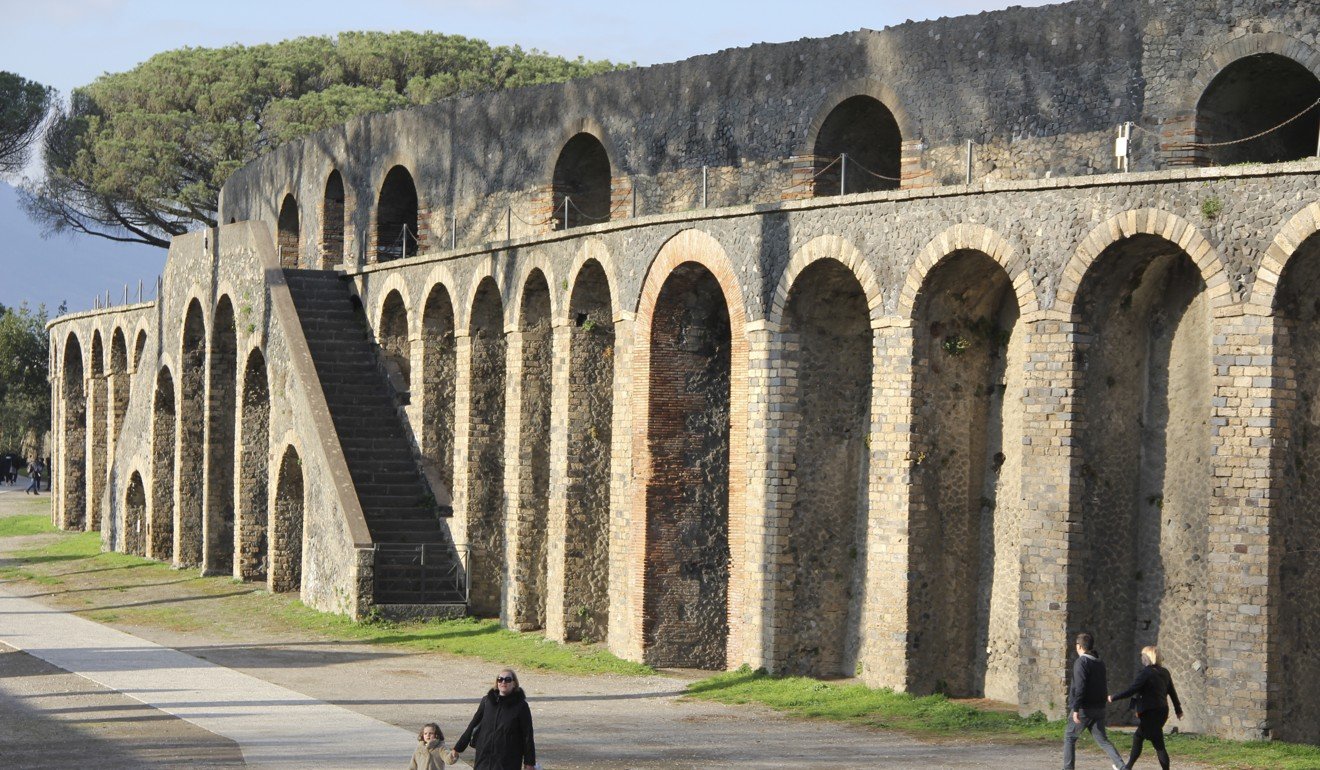 Psychedelic rockers' performance at the preserved Roman city recalled in showcase of photos and memorabilia – and music
Bouncing off the ancient walls of Pompeii's amphitheatre, Pink Floyd's synthesised sonics are as much of a surprise to my fellow tourists as the first deep growl from Mount Vesuvius perhaps was to the city's inhabitants some 1,900 years ago.
A fan on a bucket-list pilgrimage to the Unesco World Heritage Site, I was well aware of the "Pink Floyd Live at Pompeii Underground" exhibition here, and am pleased to discover the little-known showcase of the band's iconic 1971 gig comes with audio.
Along the passageways under the amphitheatre's tiered seating are hung 250 never-before-seen photos and other memorabilia of the band performing in the empty stadium, observed only by the small film crew and French director Adrian Maben, who conceived "rock's wackiest idea, ever" half a century ago, and who curated the current exhibit.
Source: Pink Floyd in Pompeii: exhibition explores band's 1971 Italian trip