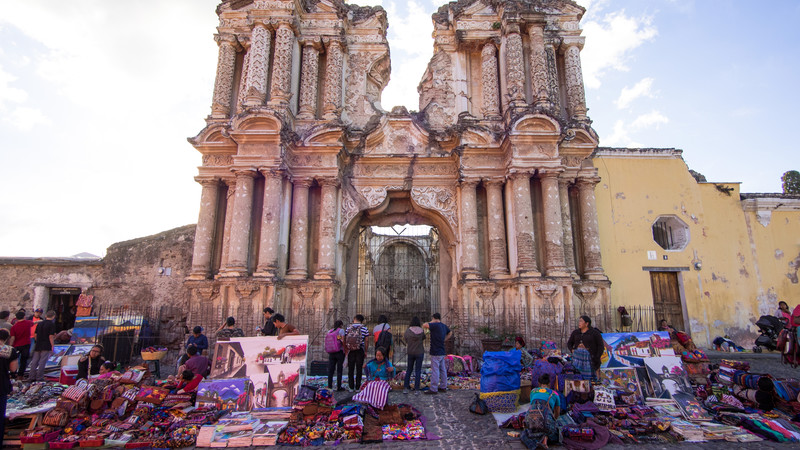 Guatemala is crazily beautiful in all the ways you'd imagine a Central American country to be.
You'll see brightly painted chicken buses overloaded with passengers, blaring reggaeton tunes and firing their horn like it's going out of fashion. But this country is as tranquil as it is colorful. The people, so warm and welcoming, bring a sense of calm that is contagious, and the scenery is spiritual in its beauty. And no place is better to experience all that Guatemala has to offer than the traveler haven, Antigua.
Antigua is like finding an old jumper that you haven't worn for a while – it fits perfectly and makes you feel all warm and fuzzy. The town is small enough to navigate easily, which means that it quickly becomes familiar, and you can't help but feel at ease as you stroll among its cobbled streets. Centuries-old Spanish architecture and crumbling churches sit amid vibrant markets, inviting restaurants, bohemian cafés and countless bars. The towering peaks of the surrounding volcanoes provide a perfect backdrop, and are easily accessible for day trips or longer hikes.
Fancy sunrise from the top of a volcano? How about toasting marshmallows on lava?