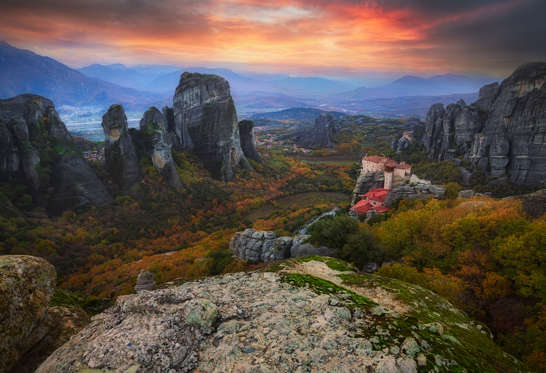 Every one of these amazing destinations is a feast for the senses.
TROMSØ, NORWAY
Norway's gateway to the Antartic is surrounded by beautiful fjords and rugged peaks that are snow-capped through the year. Situated at the eastern edge of Tromsøya, it is an excellent place to see the Northern Lights.
NĀ PALI COAST, KAUAI, HAWAII
One of the most beautiful coastlines in the world, Nā Pali is known for its emerald-hued towering peaks and dramatic waterfalls.
HALONG BAY, VIETNAM
Situated in the northeast of Vietnam, Halong Bay is rich in tropical flora and fauna and surrounded by remarkable limestock rock formations.
WULINGYUAN, ZHANGJIAJIE, CHINA
This UNESCO World Heritage Site is located in south-central China's Hunan Province. It is most famous for its thousands of sandstone pillars, many of them over 200 meters high, dotted between deep ravines and mysterious caves.
MACHU PICCHU, PERU
Set high in Peru's Andes mountains, Machu Picchu was built by the Incas in the 15th century. This UNESCO World Heritage Site is an unforgettable glimpse into another culture, set against the backdrop of the Andes.
KELIMUTU NATIONAL PARK, INDONESIA