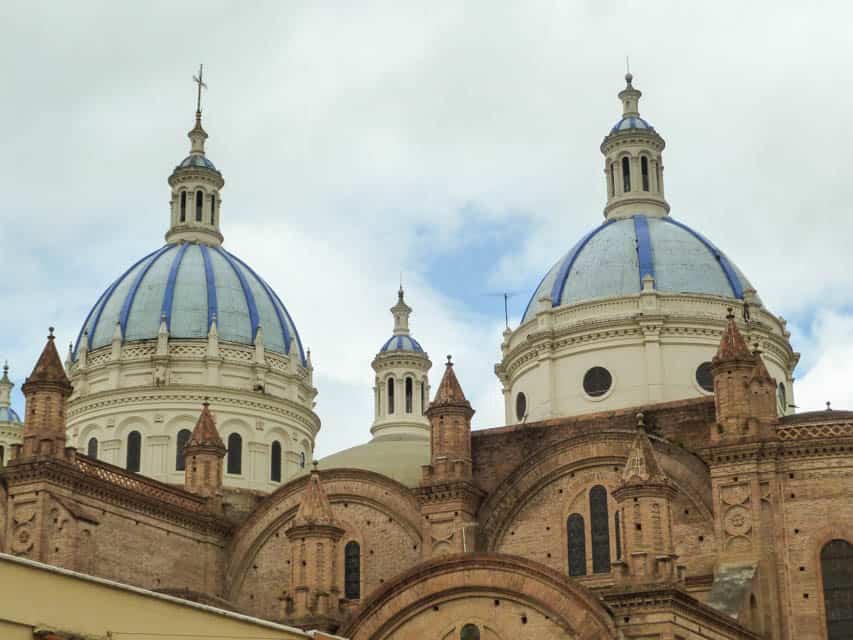 Come along with me as I explore 15 things to do in Ecuador and Ecuador attractions. This is one amazing country not to miss!
There are so many interesting and fun things to do in Ecuador. This small coastal country offers travelers a wealth of outdoor adventures – you can explore the vibrant Amazonian rainforest, discover the rich wildlife of Galapagos Islands, or simply soak in the scenic views of the Andes. Since it's filled with a wide array of wonders squeezed into one tiny country, narrowing a list of things to do in Ecuador may not be easy, but here are some of the best.
Explore Cuenca also known by her majestic name of  "Santa Ana de los Ríos de Cuenca"
Cuenca is included on the list of UNESCO World Heritage Sites, this beautiful ancient city is filled with so much wonder. This is where you will find some of the world's most stunning 18th-century colonial architecture. You can tour the historic city center, tour the magnificent church on the square, and also shop in the local markets.
Source: 15 Interesting and Fun Things To Do in Ecuador