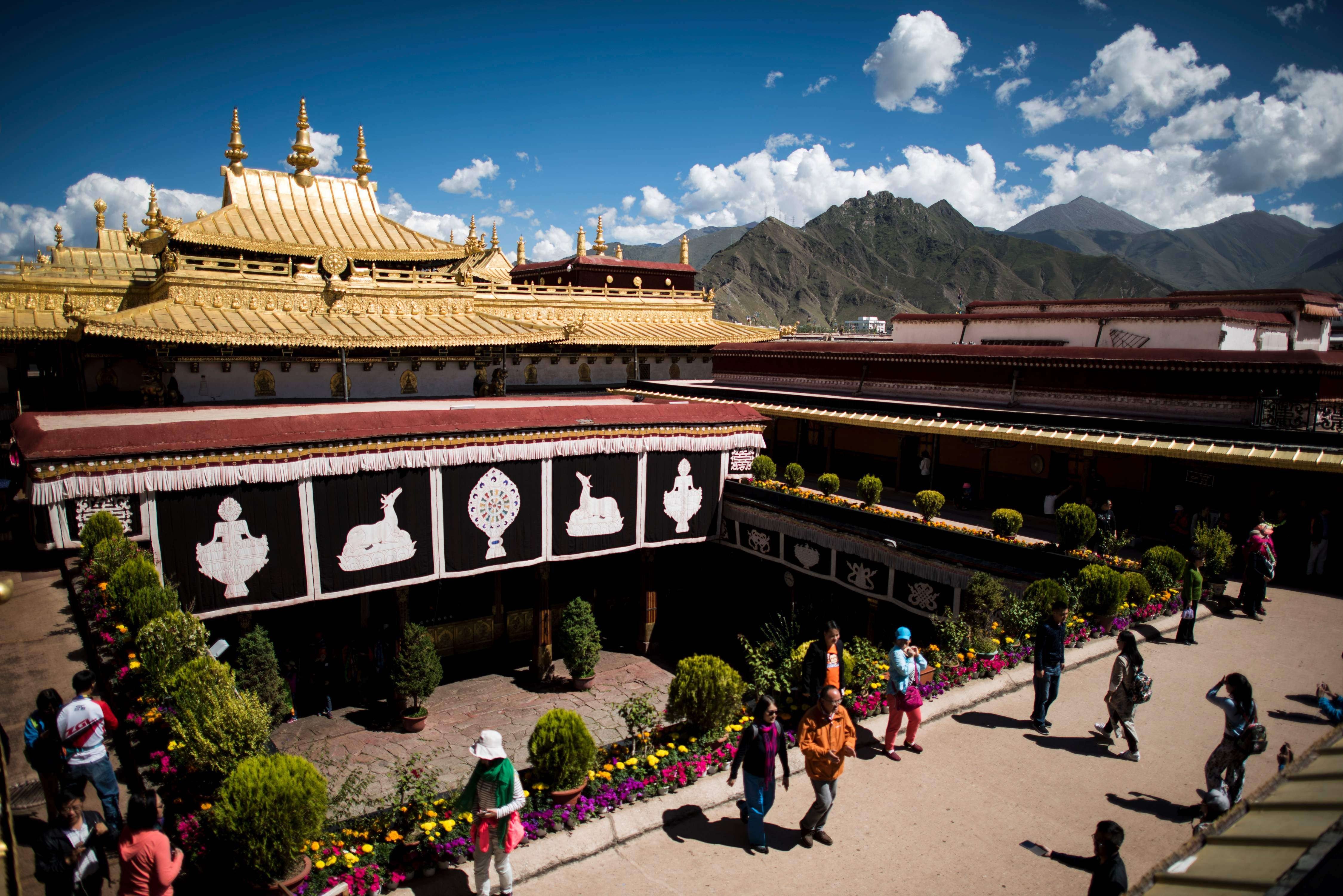 Footage shared on social media shows flames shooting high into the Lhasa sky
A fire at one of Tibet's holiest Buddhist temples on Saturday raised fears for the future of the monastery as investigators tried to determine the cause of the blaze.
The fire at Jokhang Temple, a Unesco World Heritage Site in the capital Lhasa, started at about 6.40pm but was soon brought under control, Xinhua reported.
"The fire was quickly extinguished, there were no casualties and order has been restored in the area," state-run Tibet Daily reported, adding that the region's top Communist Party official Wu Yingjie had gone to the scene.
Internet users posted pictures and videos of the fire on social media, showing flames shooting high into the sky above old Lhasa.
But on Twitter, which is blocked in China, Tibetans living overseas said that photos and posts about the fire were quickly being censored.
Robert Barnett, a London-based Tibetologist, tweeted that sources in Lhasa "claim police have threatened anyone distributing pictures or unofficial news about the fire".
Source: Huge fire engulfs Tibet's Jokhang Temple raising fears over future of sacred Buddhist structure