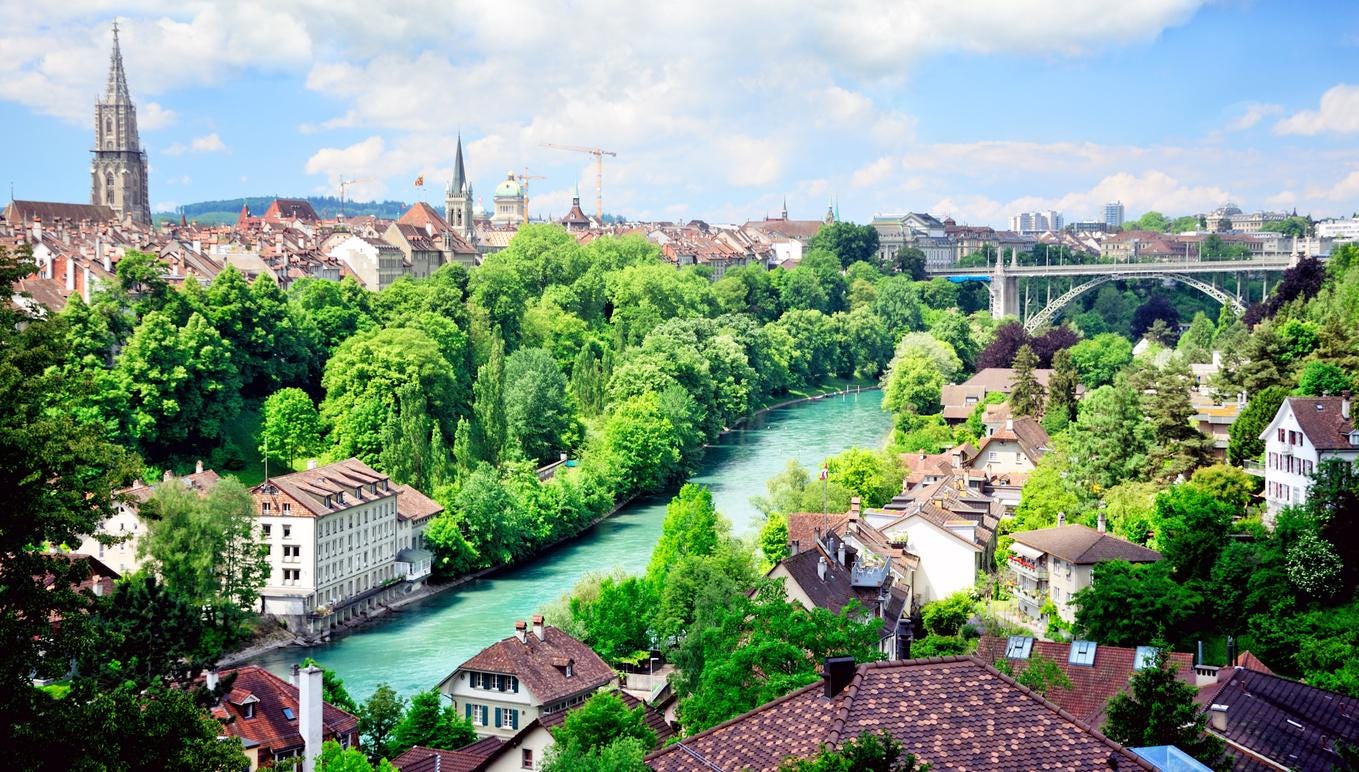 With a beautifully preserved Old Town, a view of the snow-covered Alps, world-class museums, great restaurants offering more than just chocolates and cheese and a river which invites a leisurely swim, it's no wonder Bernese people have a reputation for being the most relaxed among their countrymen. After all, experiencing these pleasures in full takes time.
What to do in Bern
Take a walk
Thanks to its well-preserved medieval townscape, the Old Town of Bern was declared a Unesco World Heritage Site in 1983. Discover sheltered arcades, narrow streets, well-kept sandstone facades, impressive buildings and the Zytglogge, a medieval tower with a large astronomical clock.
Bear encounter
As legend has it, Bern was named after the first animal the city's founder was able to hunt down in the woods. From 1513, bears have lived in pits around the city and since 2009, several of them are housed more ethically in the BearPark (bern.com/en/detail/the-bearpark), where they have nearly 6,000 square metres of space to explore and play; free entry.
Time is relative
Follow in the footsteps of Albert Einstein who wrote his Theory of Relativity in Bern.
Source: The best things to do in Bern