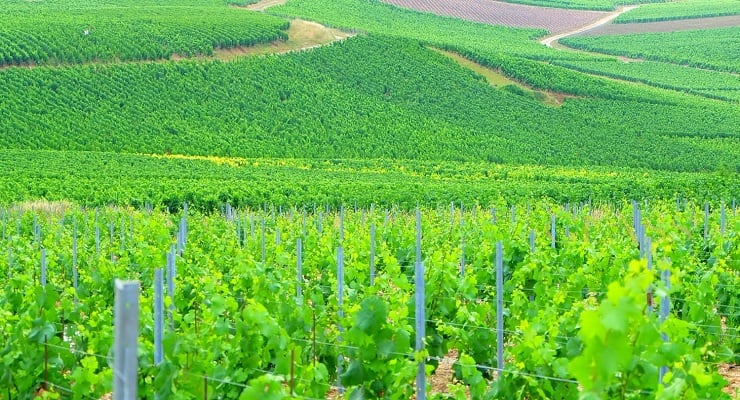 While driving into the vineyard, you will be amazed by the diversity of landscapes, colours and architectural heritage passing before your eyes. The region, designated a UNESCO World Heritage Site in 2015, is, first of all, a land of history. The place was already very active during Roman Empire. It has always been an economic centre, a crossroad and the home of famous medieval fairs. Reims remains the city where French kings were crowned, from Clovis in 498 to Charles IX in 1825.
Champagne, the closest wine region from Paris
You have got some days off and you wonder how you could make the most of them? What about visiting the Champagne region and tasting some delicious nectar? Indeed, the most famous French vineyard is only three hours driving far from Calais. Traveling by car remains the easiest way to visit wineries in Champagne often located in the heart of the vineyards.
Wonderful cellars that contain millions of bottles
Unfortunately, you won't be able to visit the entire Dom Pérignon's region and its 30.000 hectares in only a few days.
Source: The Best Way to Discover the Champagne Region – Glass Of Bubbly