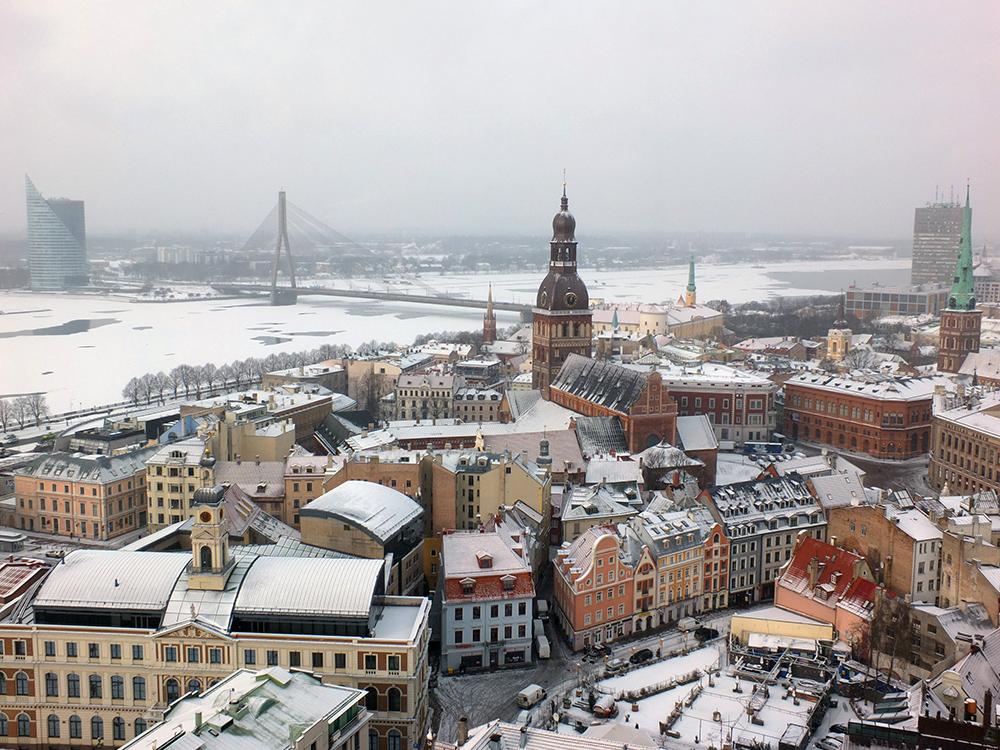 A gastronomy adventure to Old Town, Riga with visits to FAT CAT eklērnīca, Riga Central Market, Restorāns 3, Restorāns 1221 and Neiburgs. In collaboration with The Post Office Travel Money Card.
Vecrīga, Latvia for 'Old Riga', is the historical city centre of Riga, the capital city of Latvia. It was established in 1201 by Bishop Albert and was granted city status in 1225, and in February 2018 I paid a visit to it for the first time.
I knew nothing of the city, the country or its cuisine before I arrived there, and the purpose of my visit was to discover what I could. I believe that exploring a destination via its gastronomy is one of the most authentic cultural experiences you can have. Food tells a story, covering history, economics and culture. Food links us all together, no matter where we come from. We all eat.
Armed with a €250 pre-paid Post Office Travel Money Card, and a hefty appetite for adventure, I headed the furthest east I've ever been via an Air Baltic flight.
I flew to Riga from Aberdeen, in Scotland, via Amsterdam.
Source: Riga Restaurants: A Gastronomic Visit to Latvia | Elizabeth's Kitchen Diary