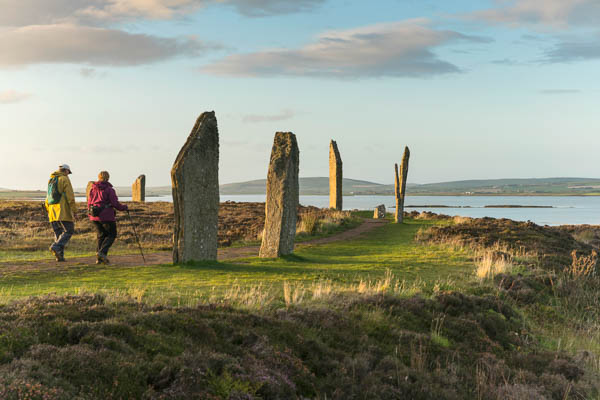 Orkney history of human life dates back 12,000 years. This remote Unesco World Heritage site offers a fascinating insight into human development through the ages.
Wilderness Guide and Orkney expert, Lorraine Mccall reveals the basics of ancient Orkney history throughout the Neolithic period.
The Orkney archipelago is a unique mixture of ancient and modern. These magical islands are a dream for archaeologists, birdwatchers, historians, divers, storytellers, and those who love beaches and wild open spaces. They played an important part in both the first and second world wars and more recently have been at the forefront of developments in wave and tidal power.
The Neolithic Heart of Orkney is a Unesco World Heritage site and it is this great heritage that we are going to look at in more detail:
12000 years ago the last ice age was in retreat. With the retreat of the ice came the arrival of the Hunter Gatherers from the south. It may have been possible to walk from the British Mainland on to Orkney during this process. At this time Orkney was not an archipelago but one island.
Source: A traveller's guide to ancient Orkney history – Wilderness Scotland