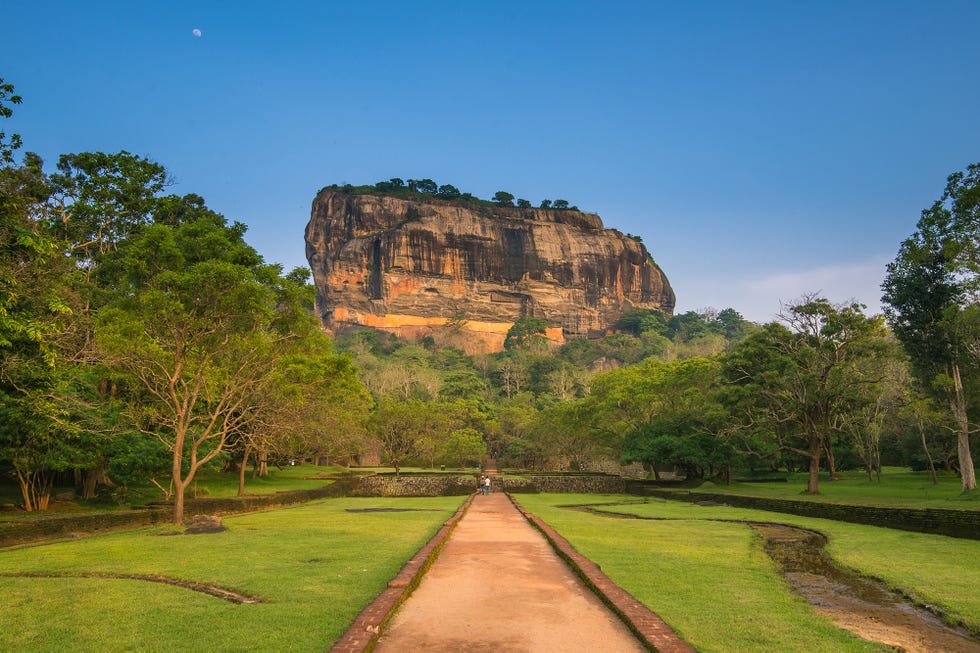 Thinking of visiting the Indian island nation? Here's how to make your trip one you'll never forget
1 Climb Sigiriya, the Lion Rock
If your travels take you north of the island then we highly recommend exploring the ancient royal cities and sites in Dambulla and Polonnaruwa. Get an early start and climb the rock fortress of Sigiriya Rock, the Unesco World Heritage site which sits 200 metres high. At the top you'll find King Kasyapa's ancient palace, but first you have to pass the giant lion gateway.
2 Explore the temples
Once you've finished with your rock climb, nestled away in the nearby hilltops hides the uniquely preserved Dambulla cave temples waiting for you to explore. Inside the five cave temples sit 153 Buddha statues, three statues of Sri Lankan kings and four of gods and goddesses as well as hundreds of intricate wall paintings. Outside you'll find a lotus pond, stunning vistas across the country and inquisitive monkeys.
3 Travel by train
If you've stopped to explore Sri Lanka's capital, Kandy, then hop on a train from there to Ella and journey through the lush, green mountains.
Source: 8 ways to make your Sri Lanka trip truly memorable