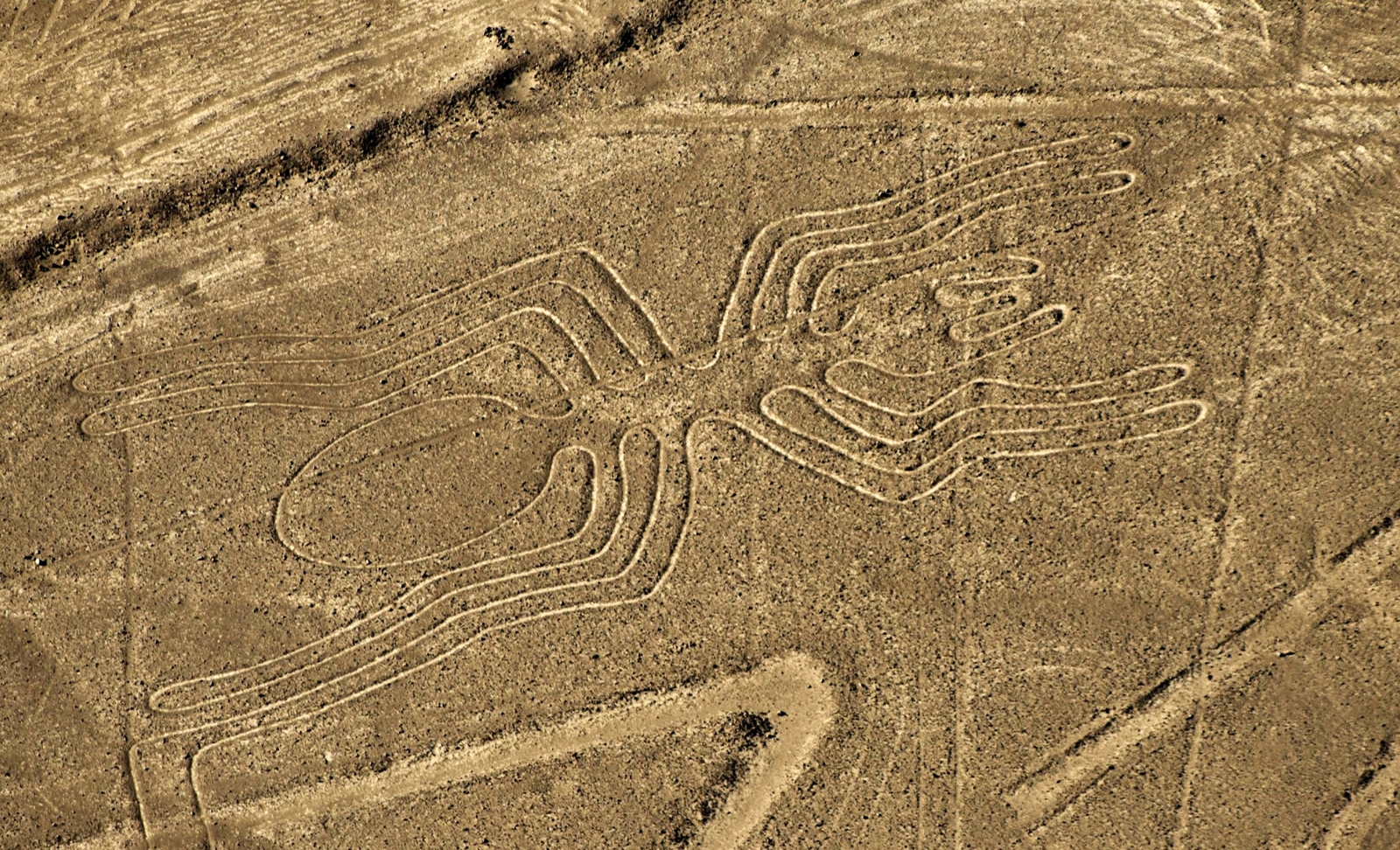 The mysterious lines are on Unesco's World Heritage list and accessing the site with a car is strictly forbidden.
A truck driver is facing criminal charges after ploughing into the world-famous Nazca lines in Peru.
According to the Peruvian Ministry of Culture, the driver entered the archaeological zone as he was trying to pay a highway toll. He ignored warning signs and drove into the fragile pre-Inca remains on 27 January.
The incident left "deep prints in an area approximately 100 metres-long", and damaged "parts of three straight-lined geoglyphs", according to the Ministry of Culture.
The man was detained by security guards and later charged. The lines have been designated a Unesco World Heritage site since 1994.
Entering the zone is strictly forbidden due to the fragility of the soil that surrounds them and the man faces between three to six years in prison if found guilty. Peruvian authorities stipulate that visitors and pedestrians wear foam-covered footwear in the zone.
Even though they were discovered in 1927, the lines came to international attention after a pilot spotted them from the sky in 1930.
Source: Driver ploughs into historic Nazca Lines while trying to dodge highway toll