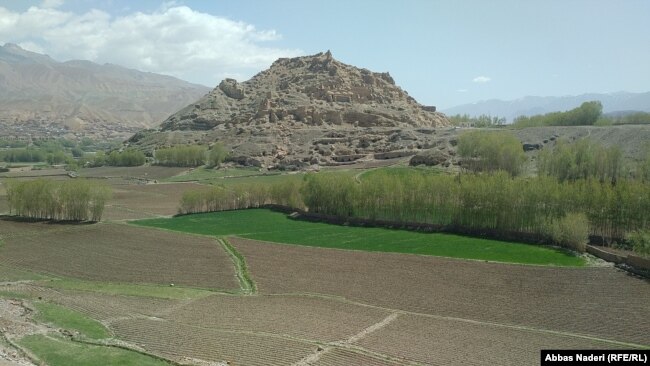 BAMIYAN, Afghanistan — The Afghan official in charge of looking after the archeological remains in Bamiyan Valley, a UNESCO World Heritage site, says they are threatened with complete annihilation.
Ahmad Hossein Ahmadpur, the head of the government's cultural department in the central province of Bamiyan, says the sites, which range in age from 1,500 to 2000 years old, now face extinction.
"What is really worrying is that the erosion and destruction of various archeological sites around Bamiyan Valley are increasing every day," he told Radio Free Afghanistan on January 24. "Most of them require urgent repairs and preservation to prevent further damage."
According to UNESCO, eight separate sites in Bamiyan Valley in Afghanistan's Hindu Kush Mountains constitute the region's unique heritage. Collectively, they are recognized as a World Heritage site.
The most famous monuments in Bamiyan were two large Buddha statues carved into niches in the valley's cliffs 15 centuries ago. They are still significant global sites even after the Taliban blew up the statues in 2001.
Other sites such as caves housing Buddhist monasteries, chapels, and sanctuaries where wall paintings from the Gandharan period are now disappearing.